Application for Undergraduate Office of Sustainability Intern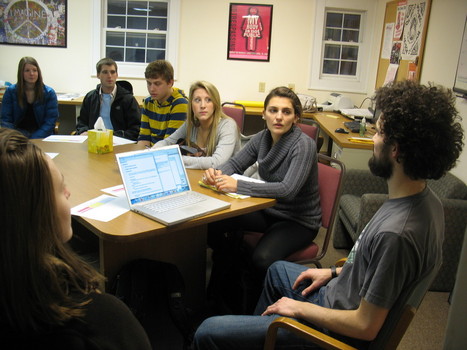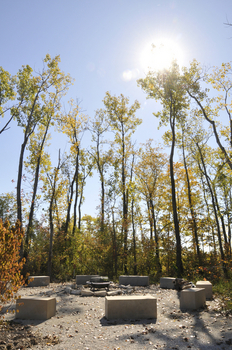 Get involved in your future.
THE POSITION
The Campus Sustainability Intern position is available to any undergraduate interested in advancing sustainable practices and policies at DePauw University. Two student interns will be chosen for the 2012-2013 academic year to build campus awareness in environmental stewardship, economic wellbeing, and social justice. Intern duties also include fulfilling institutional resolutions related to DePauw's participation in the American College and University Presidents' Climate Commitment. The interns will work closely with the Sustainability Director, the Asst. Sustainability Director and the ITAP webmaster/editor. They will collaborate with administrators, faculty and staff; and with students in the DePauw Environmental Club (DEC), the DePauw Eco-Reps, the DePauw Environmental Policy Project (DEPP), and the DePauw Environmental Fellows. The interns' work is also intimately engaged with the greater Greencastle community as we seek to further enhance these relations through sustainability initiatives. Interns will be encouraged to foster communication about sustainability initiatives with other liberal arts institutions similar to DePauw.
RESPONSIBILITIES
Interns are responsible for maintaining current programming initiatives; specifically, Start Green, Energy Wars, RecycleMania!, Earth Week, Move-Out Days, the Greek Sustainability Roundtable, the DePauw Tree Advisory Board, and the Dining Services Oversight Committee. In their work, interns serve an important role connecting and communicating with various university administrative groups: Facilities Management, Dining Services, and Student Life (Campus Living & Community Development, Spiritual Life). Weekly activities can include, but are not limited to, research, communication between groups, and leading meetings or presentations. This internship is an unparalleled opportunity to help shape DePauw and its students into environmental leaders as we head toward a carbon-neutral and sustainability-conscious campus community.
TO APPLY
If you are interested in this work study position, please:
Write a short statement (no more than 300 words) describing why you would excel in this position. Please include relevant experiences (i.e. involvement in DEC, sustainable lifestyle practices, programming experience, etc.)
Provide two references from faculty and/or a previous work study employer, if applicable (name, department/title, contact information)
Send your statement and references electronically to Dr. Carol Steele (carolsteele@depauw.edu), Sustainability Director and Associate Dean of Academic Affairs. Applications are due April 25, 2012 by 5:00 p.m. Interviews will take place the week of April 30.
QUESTIONS
If you have any questions about the nature of the internship or its responsibilities, please feel free to contact the Graduate Sustainability Intern, Taylor Cantril (taylorcantril@depauw.edu) or one of the two current Sustainability Interns: Katie Aldrich (katiealdrich_2012@depauw.edu) or Alex Lopatka (alexlopatka_2012@depauw.edu).