Community Bike Share Program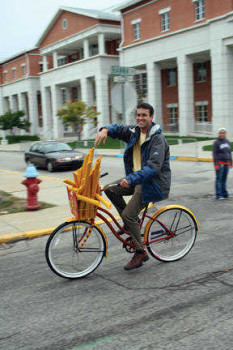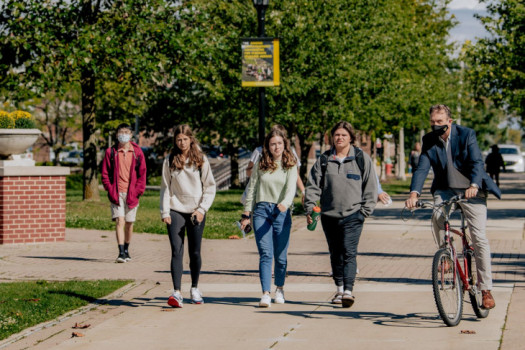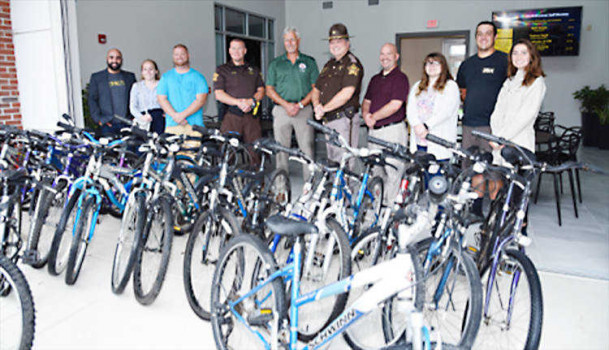 Join us in our mission to make DePauw a more bike-friendly campus! The Bike Share Program through the Office of Sustainability sets students up with a bike for an entire semester--free of initial charge. Thanks to our Bike Intern, these rides are tuned-up before the start of each semester and checked out out on a first come, first serve basis.
The full Bike Share Program policies can be found in this document.
To rent a bike, simply follow these steps:
1. Email sustainability@depauw.edu to be connected to the Bike Intern
2. Set up a meeting to check out your bike from the Thrifty Tiger, where they are stored and repaired
3. Sign the Bike Share Usage Policy and Liability and Hold Harmless Release
4. Receive your bike and lock & key
5. Go ride!
Returning your bike:
The Bike Intern will email Bike Share participants two weeks before the return deadline and again one week before the return deadline. Bikes can be returned during open hours at the Thrifty Tiger or by appointment with the Bike Intern.
Repairing your bike:
Bikes in need of simple repairs throughout the semester can be taken to the Bike Intern. For the most updated information on getting your bike repaired, please email sustainability@depauw.edu
Additional Resources:
Please follow the link below for additional resources and content!