About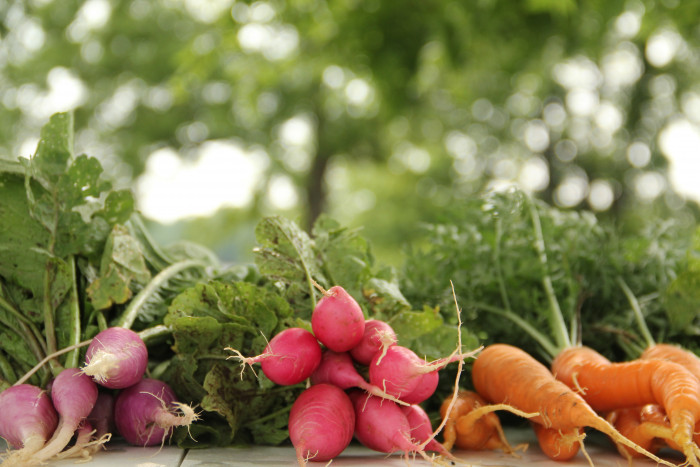 The DePauw Campus Farm is a viable model for sustainability principles in the real world. Founded in 2013 and recruiting over 300 DePauw student volunteers each season, the farm serves as an important centerpiece for conversation surrounding food justice and sustainable local food systems. In addition to healthy, organic food, the farm provides opportunities for developing leadership skills, strong work ethics and relationships that transcend boundaries of Greencastle and DePauw, Greek societies, athletic teams, and more.

WHAT WE GROW
We produce everything from microgreens to 30-pound watermelons (and everything in between!). Tomatoes, squash, peppers, pumpkins, beets, and collard greens are some of our favorites, all grown using organic practices.
Nearly 6,000 pounds of fresh, organic food is harvested from the campus farm each season. A majority of the harvest is sold to DePauw Dining and a local restaurant, while a portion is also donated to Greencastle's food pantry.