Get Involved!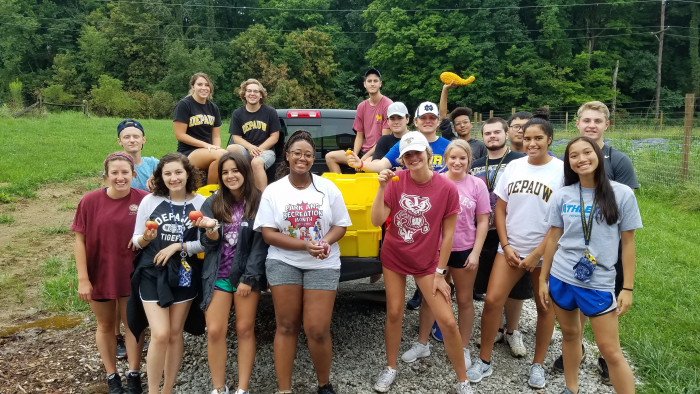 The farm thrives with two staff members, a team of student farmers, 10 weekly farm volunteers, and numerous DePauw classes, athletic teams, and volunteer groups. We could not be successful without the generous donation of time from both our DePauw and Greencastle communities.
VOLUNTEER
There are many opportunities for students to get involved with the campus farm. Open volunteer hours during winter term are Wednesdays from 2-5pm. Anyone is welcome to join us -- no farming experience necessary! Contact Campus Farm Manager Joseph Garbe (josephgarbe@depauw.edu) for more information or to be added to the weekly volunteer email list.
Biking to the farm? Head toward the DePauw Athletic Campus and follow the pathway to the left of the softball fields. Walking there? Stop by the tiger statue outside of Blackstock Stadium and follow the steps down past the tennis courts.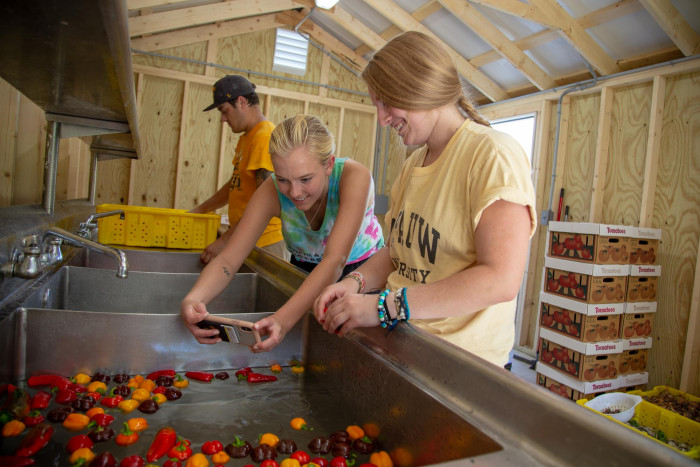 SUSTAINABILITY LEADERSHIP PROGRAM
The Sustainability Leadership Program (SLP) is a unique opportunity to actively address campus-based sustainability issues beyond the classroom by participating in one of seven dynamic groups: Campus Farm, DePauw Environmental Policy Project (DEPP), Zero Waste, Thrifty Tiger, Forestry, Environmental Racism, and Conservation Education. With over eighty students participating each semester, SLP is the largest program of its kind in the country and seeks to empower students through both paid and volunteer hands-on experiences. To interview for a position in SLP next semester, please contact malorieimhoff@depauw.edu or visit the SLP website for more information.
INTERNSHIPS
Paid fall and spring campus farm internships are available to students involved in the Sustainability Leadership Program. Summer internships and graduate fellowships are also available to any DePauw student by application. Please contact Sustainability Director Malorie Imhoff at malorieimhoff@depauw.edu to learn more.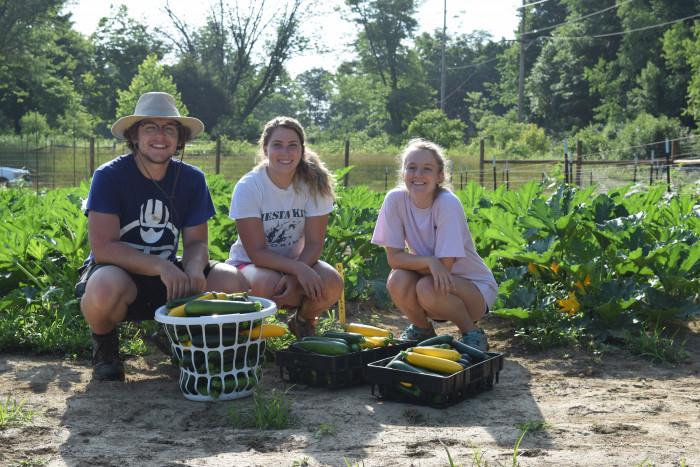 TOURS
Tours are available to groups of all ages and sizes at the campus farm! We welcome individual students, athletic teams, classes, community groups, school groups, and more. Please contact Campus Farm Manager Joseph Garbe (josephgarbe@depauw.edu) for inquiries.