Apply for the 2013-2014 Eco Reps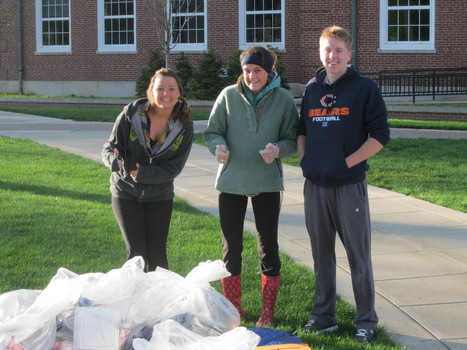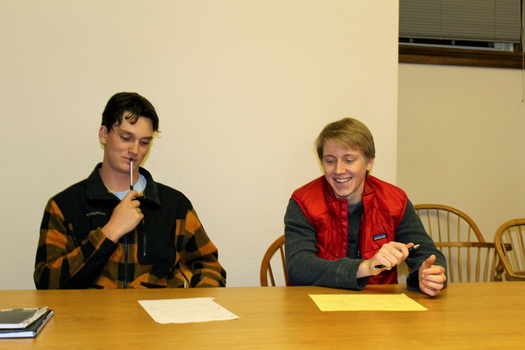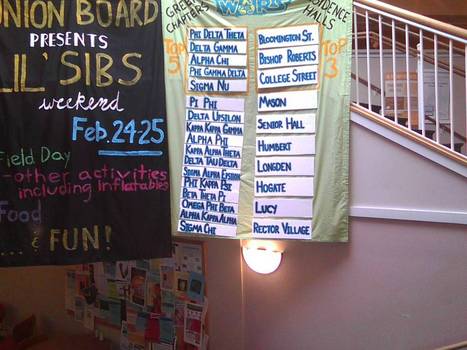 A Peer-to-Peer Outreach Program
To meet the 2013-2014 Eco-Reps, see the Eco-Reps page.
Job Description
Sustainability is both an institutional commitment and a community value, exercised daily as DePauw University pursues our goal of carbon neutrality by 2040. Students are the primary and driving force behind our sustainability program.
Eco-Reps are student leaders for sustainability. They are expected to be the representative for DePauw's sustainability efforts in their living units and pursue creative ways for inspiring students to live sustainably.
The Office for Sustainability seeks highly engaged, self-motivated students who live in university housing to serve as an Eco-Reps for the 2013-2014 academic year. We are seeking thoughtful, reflective students of all ages who understand the urgency of climate change and other environmental problems. Students should also have a passion for engaging with our campus and community as we empower ourselves and others to be more socially, economically, and environmentally just.
Eco-Reps are unpaid but will have the opportunity to be learn the basics of DePauw's Sustainability Initiative and work directly with Sustainability Director Dr. Carol Steele and the sustainability team.
Working with the Office for Sustainability is a unique opportunity to network and collaborate with all sectors of the University and in the community. Eco-Reps may work with Facilities Management; Campus Living and Community Development; Civic, Global and Professional Opportunities; Student Life; Dining Services; Printing Services; the Business Center; the Office of the President; and the City of Greencastle.
Duties
Responsibilities of the Eco-Reps include but are not limited to:
Planning, organizing, and implementing sustainability initiatives in university-owned housing to reduce DePauw's greenhouse gas footprint in accordance with our Sustainability Master Plan/Climate Action Plan
Creatively organizing and implementing conservation and recycling programs
Developing promotional materials and events for Campus Conservation Nationals, RecycleMania!, Earth Week, Move Out Days and other projects
Providing inspiration and leadership around Sustainability issues
Qualifications
We seek students desiring to be positive change agents. Eco-Reps should be self-motivated and work well independently and in teams. Relevant social, environmental, and/or economic experience is recommended but not required. Candidates should be living in university-owned housing during the 2013-2014 academic year. (The Eco-Rep program not oriented towards students living in Greek chapters.)
To Apply
Please submit to Dr. Carol Steele (carolsteele@depauw.edu):
1) your resume,
2) names and contact information for two references (teacher, supervisor, mentor, team leader, etc.), and
3) responses to both of the following questions:
Sustainability is inclusive of social, economic and environmental well-being, including but not limited to topics related to food, water, energy types/energy use, alternative energies, social justice issues, economic well-being for all. What is a topic of that sort that concerns you and how would you engage peers on the issue?
What is your previous experience working on volunteer (or paid!) social, economic and/or environmental projects (in high school, in your community, gardening, etc.)? If you do not have specific experience, what kind of project or work would you be most interested in working on at DePauw?
Deadlines: Thursday, August 1, 2013.