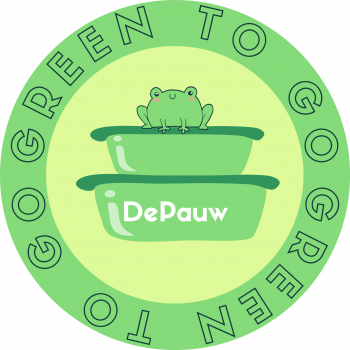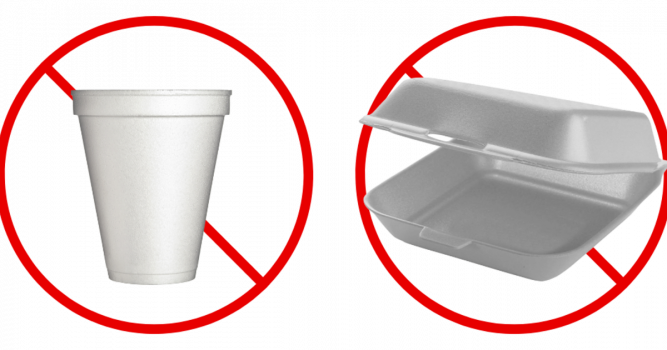 DePauw's Green-to-Go program is a student-driven initiative through the Sustainability Leadership Program. Covid-19 interrupted the operations of the original program, but a redesigned version will be the only way to get take out from Hoover starting in Fall 2022 semester.
Green-to-go program details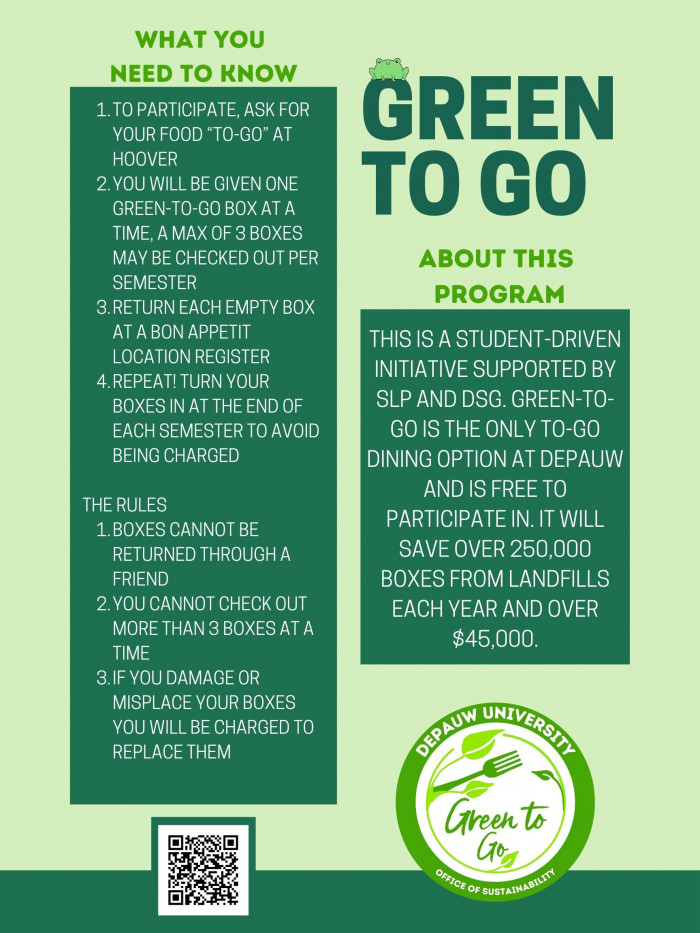 Frequently asked questions
Can I pay for an extra box?
No, in order to ensure this program keeps sustainability in mind, we only allow 3 boxes to be checked out per semester. If you misplace or damage your boxes, you will be charged for a replacement.
Can I get a clean box at any Bon Appetit location register?
The only place to get a clean Green-To-Go box is at Hoover Dining Hall. You may return used boxes at any Bon Appetit location register including Hoover dining hall, the C-Store, Café Allegro, Café Roy, and the Blend. A box may only be exchanged for a new box at Hoover Dining Hall.
When do I need to return my Green-to-go box?
All boxes must be returned by the end of each semester to avoid being charged for replacements. Other than that, there are restrictions on how long you keep your box(es).
If I'm not eating at Hoover but I want to return a used box, can I skip the line and drop it in the bin myself?
In order to keep track of the boxes individuals have in their possession, returns must be made by waiting until a cashier at the register can take the used box and enter that return in the system. If you return a box without a cashier knowing, the return will not be in the system and you may be accidentally charged for a replacement as a result.
The cashier said my box was too damaged/dirty to return! How can I avoid this?
It is up to the discretion of the cashier if a box is in acceptable condition to be returned. If the box is moldy, damaged, full of food, etc. it would not be fair to ask Bon Appetit staff to take care of the mess themselves. To avoid being turned away when trying to return a box, please rinse it, avoid excess microwaving, and bring it to the register promptly before mold and bacteria have a chance to grow.
CAN I BRING MY OWN CONTAINER INSTEAD OF USING A GREEN-TO-GO BOX?
No -- for health and safety reasons, everyone must use the Bon Appetit-sanctioned Green-To-Go boxes to take food to-go. These boxes must be washed by Bon Appetit before they can be used again.
For additional questions or suggestions, please email sustainability@depauw.edu