Move Out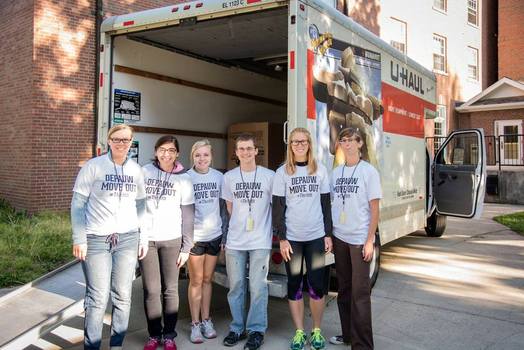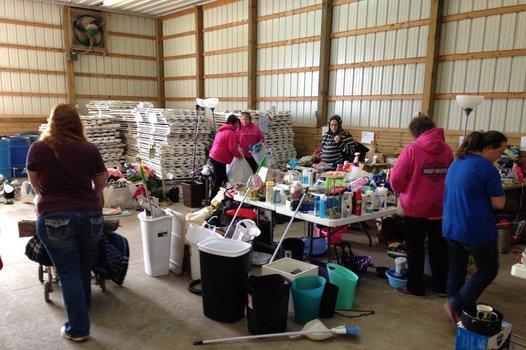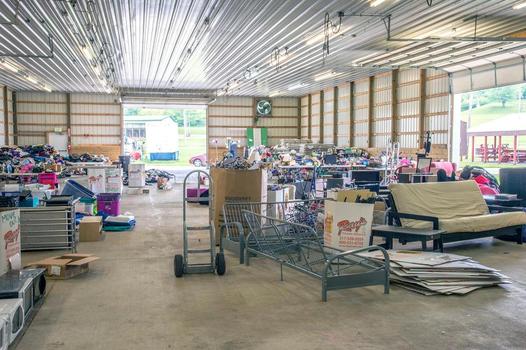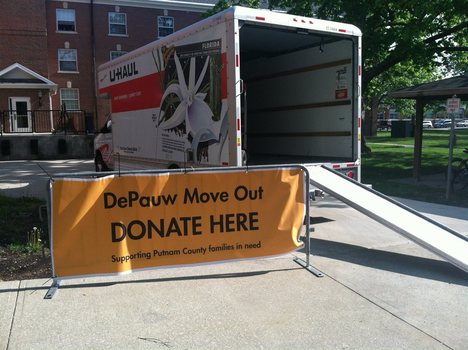 Don't throw it away!
Lamps, Ramen noodles, futons, 1,367 coat hangers, 8 large U-Hauls full and more—the DePauw Move Out donation program is entering its seventh year and just keeps getting bigger.
Started in 2009 by DePauw's Office for Sustainability and Putnam County Family Support Services (PCFSS), the program originally assisted less than a dozen PCFSS families in need. This year, over 100 families have benefited through PCFSS and partner organizations.
Moreover, over 70 individuals from various churches, service organizations, and DePauw's Eco-Rep program volunteered to help, from taking items out of the dorms in boxes donated by "Ray's Trash," to sorting clothes and dishes after they've been dropped off at the fairgrounds.

Move-Out was also recently highlighted on NPR's All Things Considered. Check out the video to learn about how Move Out is impacting the Greencastle community!