Recycling
Recycling at DePauw: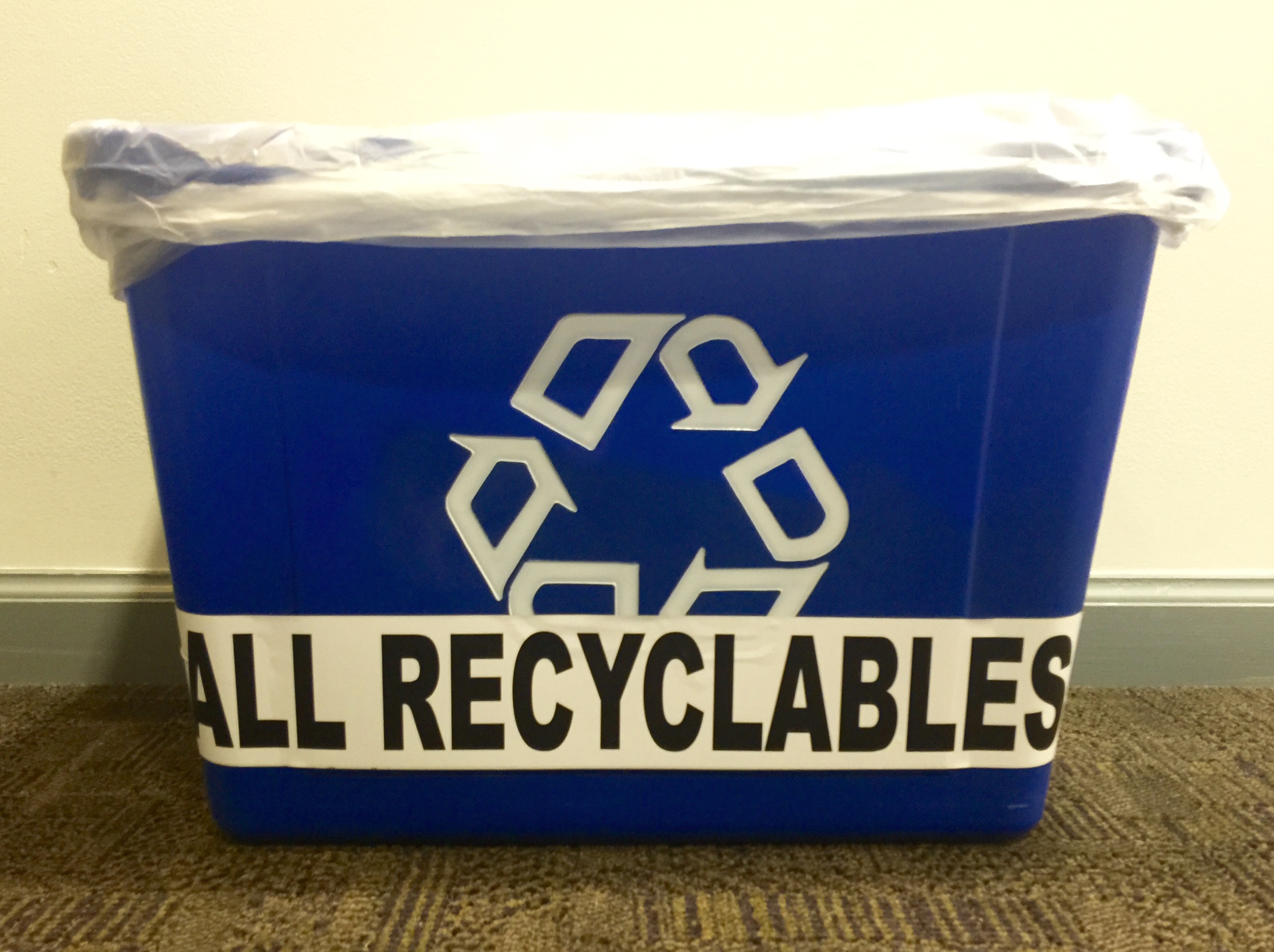 Is it recyclable? Probably! Just throw it in the bin- no need to sort! DePauw uses 'single stream' recycling, so all paper/plastic/metals/cardboard go in the same blue bins. Most everything you use at DePauw is recyclable, so if it's not covered in food waste, a Starbucks cup, styrofoam, or chip/candy/granola wrappers, toss it in the bin! Special receptacles for batteries and pens are located in academic buildings.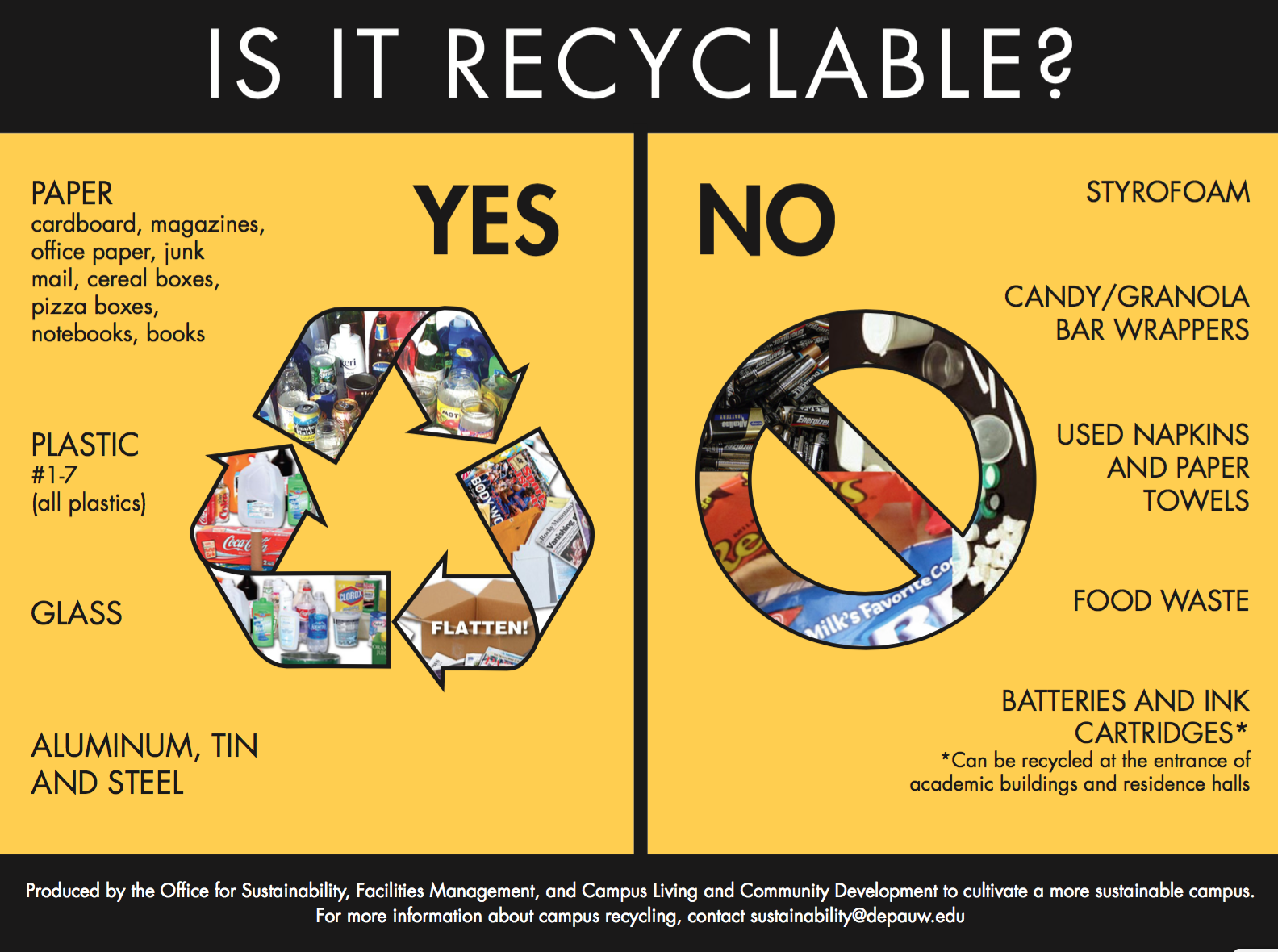 Making Tailgating Green: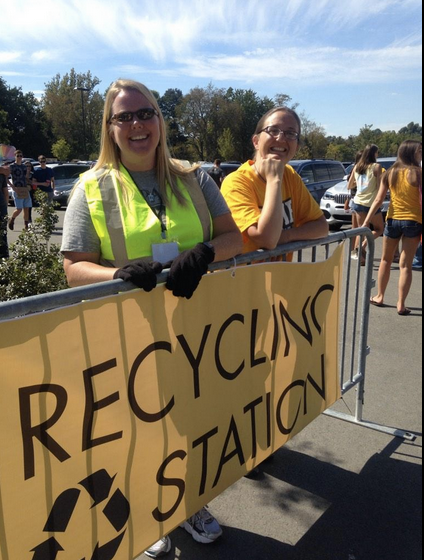 When you come to show your Tiger support be on the lookout for recycling stations! We strive to eliminate as much waste as possible by providing tailgate recycling for home football games. Recycling is also available during other athletic events. Go Tigers!
Still got questions? Email sustainability@depauw.edu to learn more!