Sustainability Director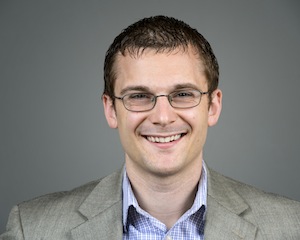 Anthony Baratta is a 2010 DePauw graduate and previously served as DePauw's assistant sustainability director. As an undergraduate, Anthony successfully co-led the effort for DePauw to sign the American College and University President's Climate Commitment, and was also the student founder for the innovative off-campus civic engagement program, DePauw Environmental Policy Project. Anthony advises the DePauw Environmental Club, oversees the campus farm, directs the 20+ student Eco-Reps program, and serves as a sustainability liaison to Facilities Management.
Contact: anthonybaratta@depauw.edu
Faculty Sustainability Coordinator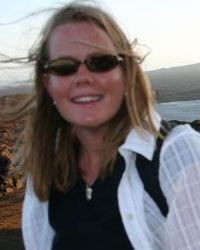 Dr. Jeanette Pope joined the Department of Geosciences at DePauw University in 2002 and is now an Associate Professor and the Faculty Sustainability Coordinator. She teaches several environmental geoscience courses, including hydrogeology, geochemistry, and environmental science seminar. She hopes that her classes are pathways to more sophisticated understandings of the powerful, interacting physical and chemical systems that govern our planet. She is also working with DePauw students and the Big Walnut Creek Watershed Alliance to determine the effects of agricultural runoff on water quality.
Contact: jpope@depauw.edu
Vice President for Student Life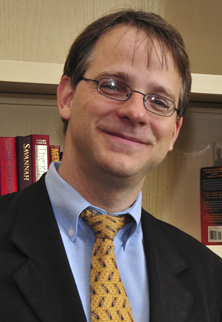 Dr. Christopher J. Wells oversees DePauw's sustainability efforts as well as leading administrative activities in order to advise and teach DePauw students.
Contact: christopherwells@depauw.edu
@DePauwSustain on Twitter
---