Sustainability Leadership Program
The Sustainability Leadership Program (SLP) is a DePauw Office of Sustainability initiative and supported by the Environmental Fellows Program and Hubbard Center for Student Engagement. Through both paid and volunteer hands-on opportunities, students are equipped to navigate complex challenges and create lasting change to become the leaders of today and tomorrow. With over 75 students participating each semester, SLP is the largest program of its kind in the country. Read more about the program here.
Interested in applying? E-mail malorieimhoff@depauw.edu to set up an interview.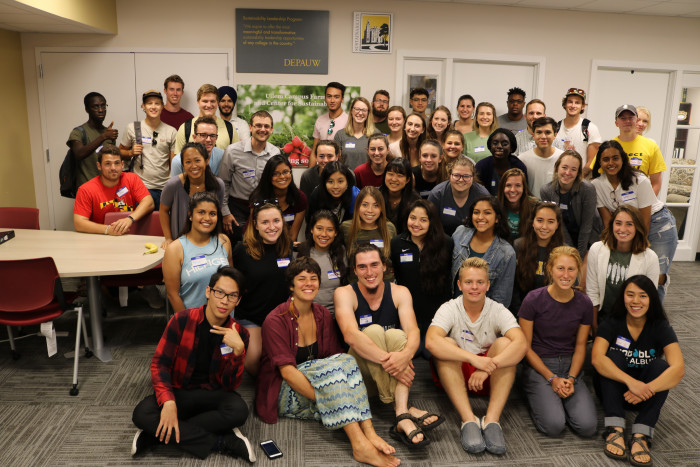 Fall 2018 Group Projects
DEPP
Zero Waste
Campus Farm
Environmental Racism
Wilderness & Conservation