Unity Party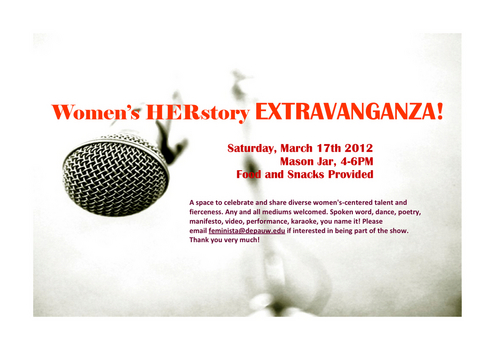 A space to celebrate and share diverse women's-centered talent and fierceness!
Women's HERstory EXTRAVANGANZA!
Saturday, March 17th 2012
Location: Mason Jar (basement of mason)
Free Pizza, Fruit and Ice Cream Bar!!
4-6p
Any and all mediums welcomed. Spoken word, dance, poetry, manifesto, video, performance, karaoke, you name it! Please email feminista@depauw.edu if interested in being part of the show or just show up. Thank you very much! You are awesome and beautiful.