Thursday's Ubben postponed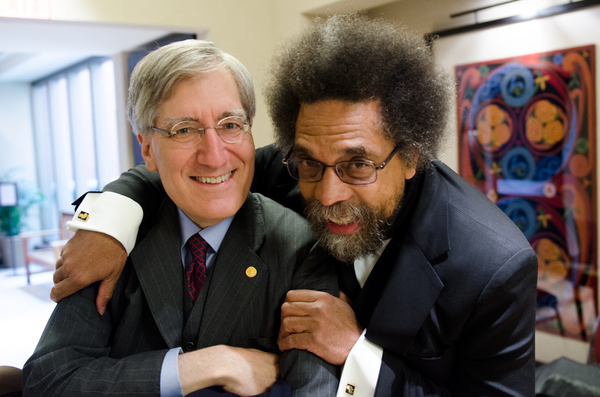 Thursday's Timothy and Sharon Ubben lecture has been postpone because one of the participants is ill.
Cornel West, an outspoken voice in progressive politics in the United States, and Robert P. George, who has been called America's "most influential conservative Christian thinker," will offer ways to bridge the partisan divide. Their conversation, "Embracing Civility: Finding Common Ground in Uncommonly Fractured Times," is set to take place at DePauw University's Kresge Auditorium, located in the Green Center for the Performing Arts. The lecture will be presented free of admission charge and is open to all. Seating will be on a first-come, first-served basis, and no tickets will be distributed.
Whether we are writing about the intellectual challenge of our classrooms, a campus life that builds leadership, incredible faculty achievements or the seemingly endless stories of alumni success, we think DePauw has some fun stories to tell.

101 E. Seminary St.
Greencastle, IN, 46135-0037
(765) 658-4416

News and Media