Hoosier Hospitality Host Family Program
An International Student Services program connecting international students to local families in order to create cultural connections and foster supportive relationships.
The Hoosier Hospitality Program (HHP) is an opportunity for local families to be matched with international students studying at DePauw University on a yearly basis. The goal of the program is to promote cultural exchange between our international students and their American host families so that both parties mutually grow and learn through their interactions. Families are not asked to provide housing for their host students—only friendship, support, and a "home away from home." HHP families are crucial to students feeling at home in Greencastle and the US. Discover more Campus and Community programs here!
---
What Our Students Say About the Hoosier Hospitality Program
"HHP has given me a wonderful opportunity to connect to [the] Greencastle community and [have] memorable experiences. Since the day I met my host parents through HHP, I feel like I have [a] second home in Greencastle." - Seika Shiba, Class of 2021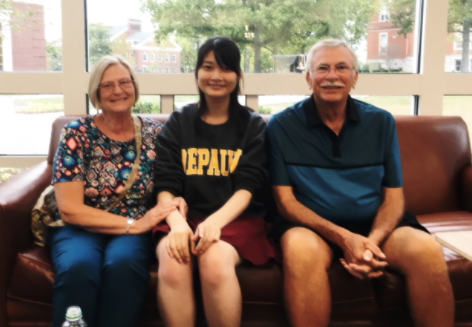 "HHP connected me to wonderful host family Pearsons. I enjoy the time with my wonderful host family Mr. and Ms. Pearson. during our first lunch together, we shared and explore the collisions between cultures... My friends and I cooked a traditional Chinese dish for...the Pearson family [to] also enjoy. Not only several meals we spent together, Mr. and Ms. Pearson also introduced me to the Greencastle church where it is a big family and completely new to me before." - Angela Xinye Yang, Class of 2021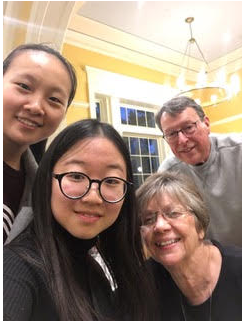 ---
Inerested in Applying?
Application Materials for Families:
Hoosier Hospitality Program - Brochure
Hoosier Hospitality Program - Host Family Application
Application Materials for Students:
Students interested in applying will receive access to a sign up sheet each Fall semester. The sign up sheet is currently closed.