DePauw Service Opportunities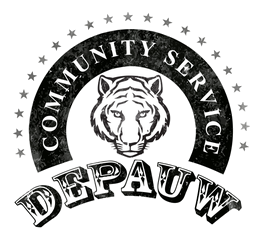 DISCOVER HOW YOU WILL MAKE YOUR IMPACT
How do you envision changing the world? Your DePauw education will prepare you to make an impact wherever you go, but what will you do now, as a member of our community? Every year, hundreds of DePauw students participate in one of the many student-led volunteer programs that make up DePauw Service.
Choose from over 20 programs focused on: mentoring and tutoring local youth; educational enrichment; relationship building; and other community initiatives throughout Putnam County.
How can you engage?
DePauw Service Coordinators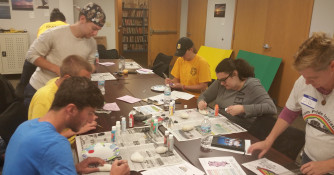 Students working on a community art project, Kindness Rocks, with members of the Putnam Pride Initiative.