Register to Vote for the 2018 Mid-term Election
Get Ready to Vote in Five Minutes or Less for the 2018 Mid-term Election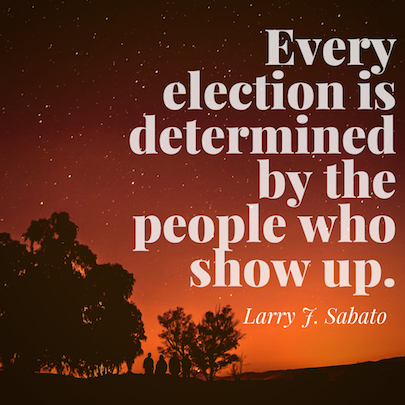 DePauw has partnered with TurboVote to get students registered and ready for the upcoming election. TurboVote is an online platform that will provide the materials for you to register to vote, receive an absentee ballot, or prepare you to vote locally for the 2018 mid-term election. All you have to do is go to DePauw's online voting portal here and take less than five minutes and fill out the necessary information. Best of all, this will cost you nothing as TurboVote will mail you postage paid envelopes for absentee ballots and registration. So please, take five minutes and get ready to vote by clicking here.
You can also always check here to find out your polling station and whether or not you are registered to vote.
Frequently Asked Questions
If I am not an Indiana resident what are my voting options?
What is the deadline to register to vote?
How do I know if I am registered to vote?
What day is the Mid-term Election?
Where is the website where I can fill out all the forms to vote this year?
All of this confuses me, who can I talk to get help and fill out the forms?