Supermarket Sweep Philanthropy Competition
In partnership with the Putnam County Purdue Extension Office and Greencastle Kroger, the Hartman Center hosts an annual Supermarket Sweep philanthropy and awareness event to tackle the issue of food insecurity. All in-kind donations benefit the Putnam County Pantry Coalition, which is comprised of 9 pantries that serve Putnam County.
Highlights
Racing to Win
A DePauw student races to win the baby item challenge
Arms Full
Two DePauw students carry an armload of personal hygiene products as they compete to win a challenge.
Checking out
One of the DePauw teams waits to check out with their cart full of donations
Volunteers
A dedicated group of student volunteers help make the event possible.
Sorting donations
Stone Scholars Haley Haskins (L) and Jailene Valenzuela (R) sort and pack the bountiful donations for our local pantries.
Total Donations
The morning after Supermarket Sweep, volunteers from our local pantries came to collect their donations. In total, our students and community donated $6,956!
Putnam County Food Insecurity Facts
Fighting food insecurity is an important stance to help make our community more whole and healthy!
Supermarket Sweep Shopping List
List of requested items from the Putnam County Pantry Coalition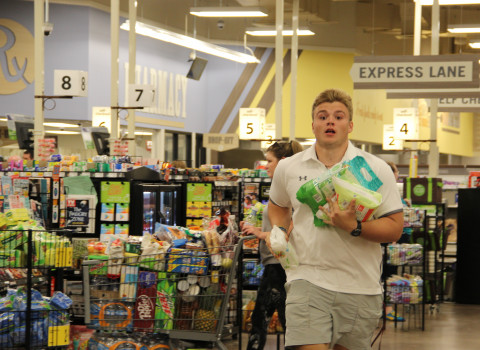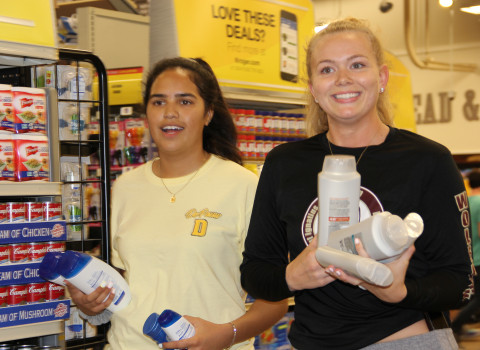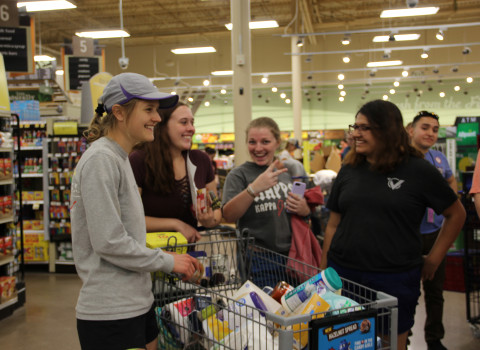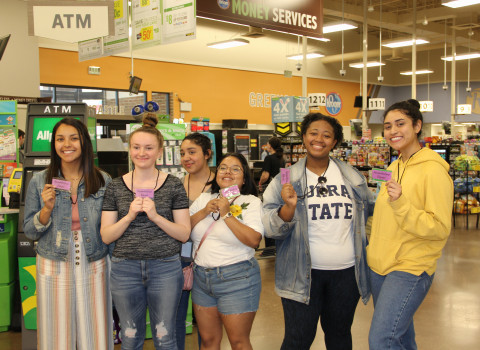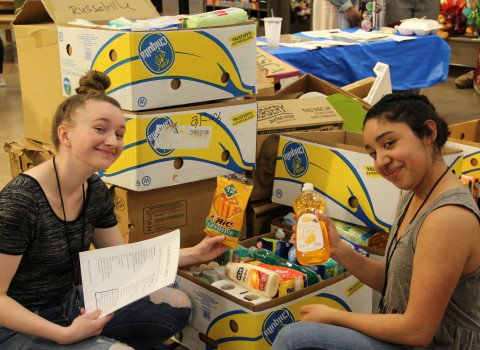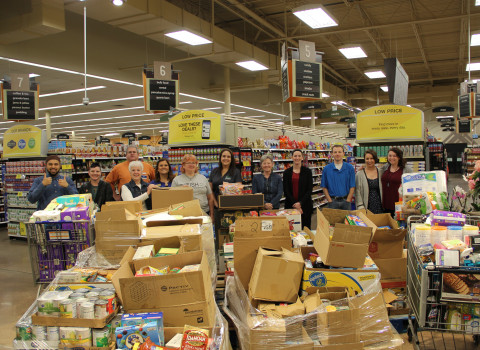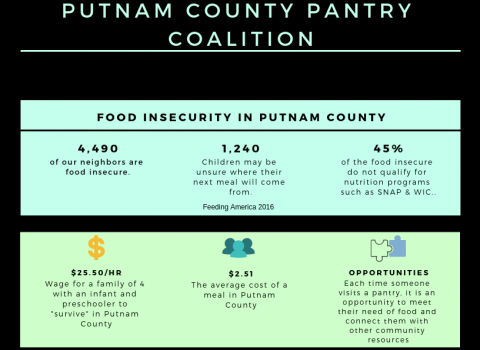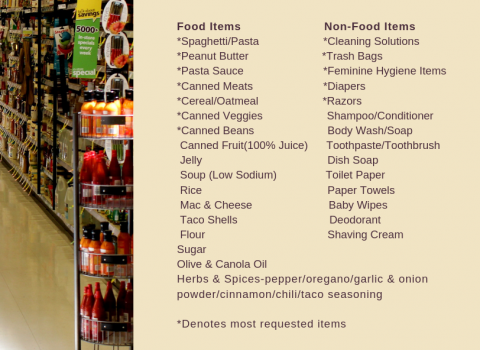 Supermarket Sweep, a call back to the old game show, is a competitive philanthropy event that aims to educate students and our community about food insecurity.
The summer months are difficult for food pantries and we want to bring our resources and passions together to stock the Putnam County food pantries. Approximately 10% of Putnam County residents are food insecure, and 45% of those suffering from food insecurity don't qualify to receive SNAP or WIC benefits. Food pantries help alleviate this burden.
Students across our campus are forming teams to purchase requested items to donate to the Putnam County Food Pantry Coalition in preparation for the summer. These teams compete against one another to donate the most, with challenges built into the day to win gift cards to increase their total donation.
Learn More
What is Supermarket Sweep?