DePauw Summer English Immersion Institute Teaching Assistants
One of the most beneficial features of the English Institute is building relationships with the upper-class DePauw student who serve as Teaching Assistants. Teaching Assistants support students adjustment to life at DePauw both inside and outside the classroom. These skilled student leaders become valuable resources and first friends for new international students who participate in the English Institute.
Cydni Alexander, Class of 2017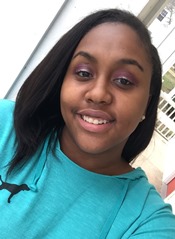 Major/Minor: Anthropology / Global Health
I am a rising senior here at DePauw University from the city of Chicago, Illinois. I major in Anthropology and minor in Global Health. I hope to bring more healthy foods and activities to impoverished areas around the world. I am a member of the African-American Association for Students, Men of Excellence and Cross-Cultural Alliances. I love to drink healthy smoothies from 'Blend,' and I love to walk in the Nature Park. During the past three summers, I have taught students from pre-school all the way up to high school. I love teaching because I learn from the students, and they also learn from me. I hope that your time at the English Institute is something to remember for the rest of your lives.
McKenzie Allaben, Class of 2018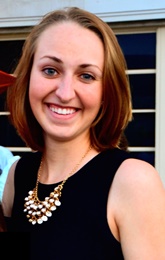 Major/Minor: Chemistry & Computer Science / Mathematics
I am a junior from Indianapolis, Indiana. I am double majoring in Chemistry and Computer Science, and minoring in Mathematics. I am also a Science Research Fellow and am doing a Cybersecurity research internship with a faculty member on campus this summer. I love to play sports, to cook, to travel, to meet new people, and to be involved on DePauw's campus. Some of my roles on campus include Junior Representative for DePauw Student Philanthropy Council, executive board member of my sorority, and being a Global Partner. I have absolutely loved my time so far at DePauw and cannot wait to show the Class of 2020 all the wonderful opportunities DePauw has to offer.
Mallory Hasty, Class of 2017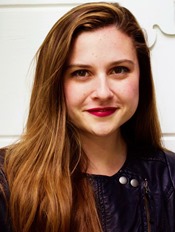 Majors: English Writing & Religious Studies
I am a rising fourth-year English Writing and Religious Studies double major from Chicago. My two favorite things are poetry and cats. During the school year, the best part of my week is tutoring at the Writing Center. After graduation, one of my life goals is to travel to China, Japan, and parts of South-East Asia. I hope to be a great Teaching Assistant to all the Class of 2020 students attending the English Institute this August!
Rachel Higson, Class of 2018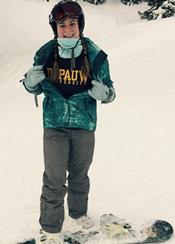 Major/Minor: English Writing / Art History
My name is Rachel Higson, and I am a Junior English Writing major and Art History minor from Irvine, California. At DePauw, I enjoy being a cross country and track athlete, Honor Scholar, DJ at the radio station, and volunteer at a local elementary school. I tutor at the Writing Center, serve as a coordinator for Student Friends volunteers, hold two positions in my sorority, Alpha Chi Omega, and write for the Prindle Post. I love snowboarding, running, surfing, skateboarding, visiting art museums, and writing. I am so grateful to be a Teaching Assistant for the English Institute and to have this opportunity to welcome incoming international students to DePauw and establish lasting relationships--all before classes begin!
Sarah Pearson, Class of 2018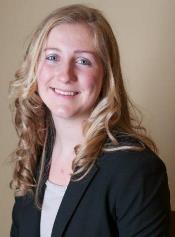 Majors: Anthropology & Spanish
I am from a small town called New Palestine, Indiana. I am a Speaking and Listening Center Consultant, an International Student Ambassador, an English Lab Assistant, a tutor in the Greencastle community and a member of the DePauw Language House. I enjoy cooking, baking, roller skating, biking, gardening and quilting. I absolutely love trying new foods and listening to music from all over the world. Two of my biggest passions are decreasing food waste and addressing disparities within the Latino community in the USA. I hope to become an ESL (English as a Second Language) teacher in the future. I look forward to welcoming DePauw's International Class of 2020 to campus and all of the wonderful relationships I will get to create as an English Teaching Assistant.
Ann Sarkisian, Class of 2014
Major/Minor: English Literature / Art History
After graduating DePauw in 2014, I decided to stay in Greencastle and continue working for my alma mater as an admission counselor. In my current role, I travel to the East Coast, northwest Indiana, and Colorado to speak with students about college life at DePauw. This job requires me to wear many hats, but my favorite part involves meeting students in their hometowns. I especially enjoy when they recommend places for me to eat and explore. They always point me in the right direction!
I am an active person and, as a student, I played for the Women's Basketball team, worked in the Writing Center, and wrote news stories for the radio, among other various activities. When basketball season comes around, you can find me on the bench as an assistant coach. I can't wait to return to the classroom setting this summer and have the opportunity to welcome you to DePauw through the Summer Institute as an English TA. I'm looking forward to getting to know and work closely with you during your meaningful (and busy!) first two weeks at DePauw.
Maggie Wetzel, Class of 2017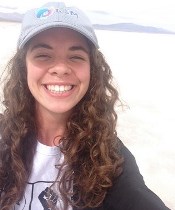 Majors: Spanish & Sociology
I am a senior Sociology and Spanish double major from Lafayette, Indiana. For my final year at DePauw, I am looking forward to actively supporting my sorority, serving as a co-chair of the Sociology and Anthropology Club, and volunteering as a Global Partner. When I'm not working on my senior projects, you can find me at the gym, enjoying the sunshine outside, cheering at athletic events, or attending many of the diverse events held at DePauw. I also enjoy eating, any type of competition, reading, and spending time with my family. During the Spring 2016 semester, I studied in Buenos Aires, Argentina, where I learned even more about the importance of cross-cultural inclusion, diversity, and understanding. I am so excited to take part in international students' transition to life at DePauw and all the difficulties and triumphs that the college experience brings.