Central Campus Drone Video
DePauw's Bold & Gold 2027 Strategic Plan will take our university in Bold new directions while remaining true to what makes us Gold Within – the historic strengths and centrality of our outstanding liberal arts and sciences education and the values we hold most dear. To cement our status as a world-class 21st-century liberal arts university, our programs will demonstrate relevance to the careers sought by today's students, while continuing to cultivate the skills and competencies employers want – the ability to solve problems, communicate, collaborate and think holistically – and that arise in a setting where the power of faculty and student collaboration shines.  
It envisions a future marked by Academic Renewal, a rich and Exemplary Student Experience, an unmistakable commitment to Institutional Equity and a commitment to financial and operational stewardship that ensures DePauw's future as a Flourishing University.
Four
Overarching

Goals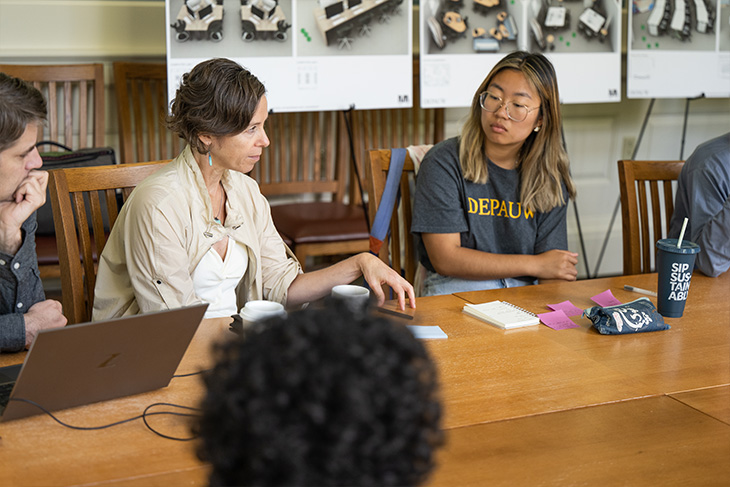 Academic Renewal
We seek renewal for our academic programs by centering and strengthening the College of Liberal Arts and Sciences, deepening our longstanding commitment to the humanities, arts and sciences and extending them to a new School of Business and Leadership and a new school focused on creativity, media arts, music and the performing arts.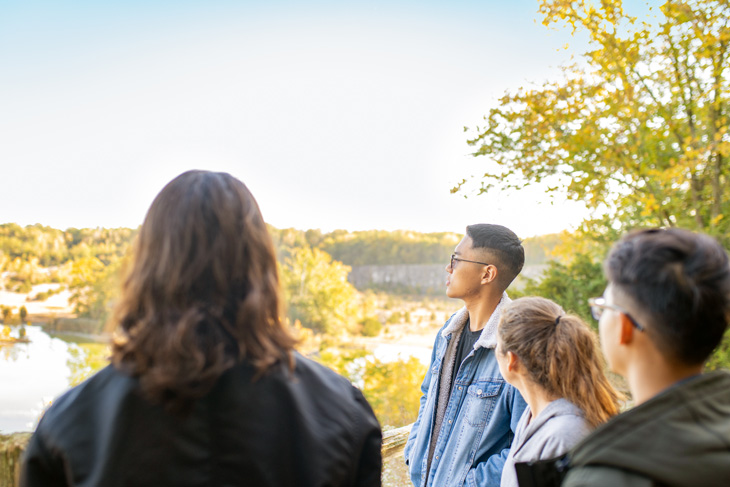 Exemplary Student Experience
We will reinvest in the residential experience, better support student organizations and activities, build an inclusive and values-centered fraternity and sorority life model and sharpen our focus on students' well-being to make student experiences richer and more connected.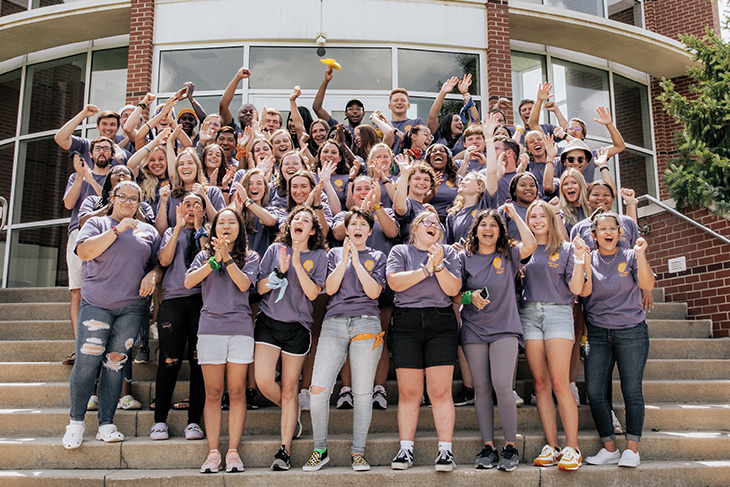 Institutional Equity
Become a more fully inclusive university, ensuring that all aspects of the student, employee and alumni experience are fully aligned with our core values of diversity, equity and inclusion, and appointing a cabinet-level vice president to lead our expanding efforts.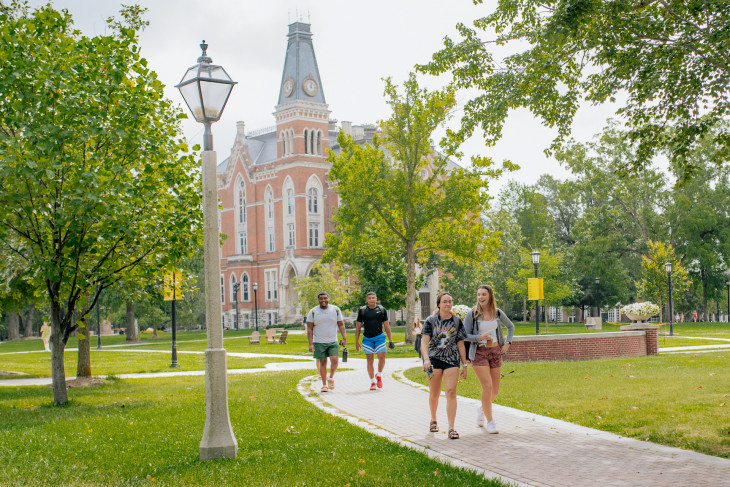 DePauw as a Flourishing University
We will combine operational excellence, fiscal stewardship, investments in our exceptional workforce and deepen connections with alumni and Greencastle to ensure that DePauw becomes a preferred employer and flourishes in every sense of the word.
Bold & Gold,
in Their Own Words