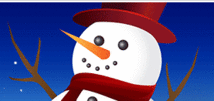 2015 Holiday Gala
The School of Music presents its Fifth Annual Holiday Gala, featuring music from various traditions, at 7 p.m. on Saturday, Dec. 5 and 3 p.m. on Sunday, Dec. 6. The School's choirs, jazz ensemble, band and orchestra, as well as a host of soloists and chamber groups, will perform a wide array of holiday music of many traditions and styles. Get tickets now!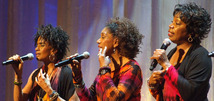 Green Guest Artist Series
The season is off and running, and our first residency with A Far Cry was in a word: fantastic. As the year unfolds, we'll hear from Sweet Honey in the Rock; Judson Green & Eighth Element; ISO with soloists Caroline Shaw and Shara Worden; Danú, the best Irish band in the world--and capping it all off in April will be our resident ensemble Decoda.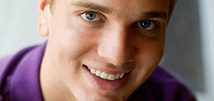 Music Alumni
Case Nafziger '12 - "My college years were full of varied experiences, all of which fostered a hunger to learn as much as I could about music and the world."