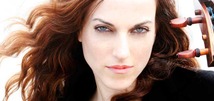 2014-2015 Green Guest Artist Concerts
The School of Music will bring seven great guests to campus during the 2014-2015 concert season, including The King's Singers, "cello goddess" Maya Beiser, Baladino with our good friends 5HE, the Indianapolis Symphony Orchestra and more...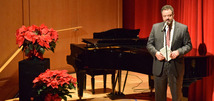 Holiday Favorites CD
At the School's Annual Holiday Gala, Dean McCoy announced the release of our new "Holiday Favorites" CD, a compilation recording of audience and conductors' favorites from previous galas. Produced on the School's own label, DePauw University Recordings, the CD is now available online at www.brownpapertickets.com.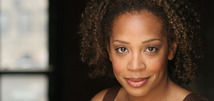 Music Alumni
Harriet Nzinga Plumpp '97 - "Since graduation, I have been blessed to work as a Singer/Actor within the Actors' Equity, AGMA and SAG/AFTRA Unions. I have worked all over the world and reside in the Chicagoland Area with my family."
21st-Century Musician