2014-2015 Green Guest Artist Concerts
The School of Music will bring seven great guests to campus during the 2014-2015 concert season, including The King's Singers, "cello goddess" Maya Beiser, Baladino with our good friends 5HE, the Indianapolis Symphony Orchestra and more...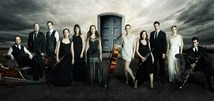 Artists-in-Residence
Fifth House Ensemble presented the world premiere of "Harvest," performing alongside local and School of Music artists, in our tribute to the legacy of Putnam County in May 2014. They return as artists-in-residence for a full season of workshops, master classes, coachings and concerts in 2014-2015.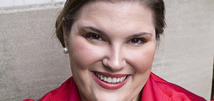 Music Alumni
Catheryne Shuman '08 - "Looking back on my time at DePauw, I am astounded at how the academics helped me to excel in my master's program at the Cleveland Institute of Music and when preparing roles to this day."
21st-Century Musician
The 21st-Century Musician Initiative is a complete re-imagining of the skills, tools and experiences necessary to create musicians of the future instead of the past—flexible, entrepreneurial musicians that find diverse musical venues and outlets in addition to traditional performance spaces, develop new audiences and utilize their music innovatively to impact and strengthen communities. Read More
---
Phone: 765-658-4380 Email: schoolofmusic@depauw.edu 605 S. College Ave. Greencastle, IN 46135
---
Click here to find information about opportunities and auditions for incoming students.