DePauw University is excited to welcome visitors back to campus again. We understand the importance of a campus visit as you navigate the college search process, so our office is committed to providing options to ensure you and your family have the opportunity to have your questions answered and learn about the DePauw community, either while on campus or through virtual experiences.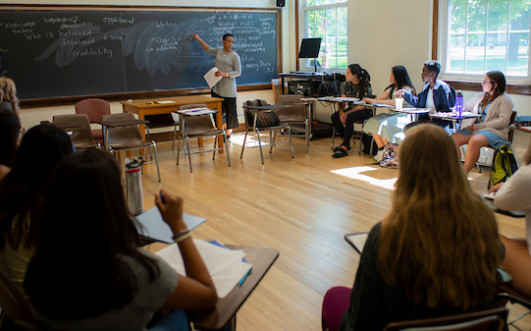 On campus visits consist of an information session and campus tour; a one-on-one meeting with an admission counselor is available to seniors upon request. Meetings with faculty, staff and coaches may be possible during your campus visit based on their availability and will be on a case-by-case basis.
Schedule Your Campus Visit
Come take a look! You'll like what you see.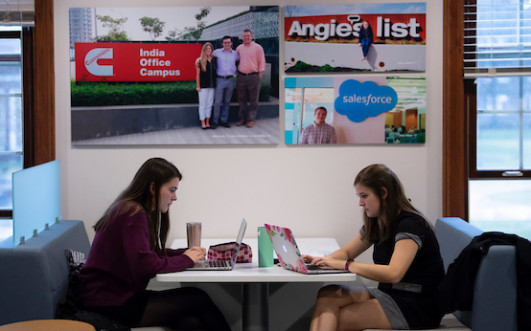 Juniors and Seniors are welcome to request a one-on-one zoom meeting with a professor in your area of academic interest to get details on courses, student experiences and opportunities. Planning to play D3 athletics? Begin your dialogue with our coaches by completing an athletic questionnaire and then we will work to get you connected with them. Current students are eager to speak with you as well, so let us know if you want to connect with one!
Schedule Your Virtual Visit