Go To Alumni Events
Go to events on campus, in your city, and attend virtual events online to experience the life and mission of DePauw.
Events held on campus and in cities across the country are a great opportunity to meet up with friends, make new ones, and stay connected with DePauw. While annual events such as Alumni Reunion Weekend and Old Gold are held on campus each year for all alumni to attend, there are also countless events hosted by Alumni Association Regional Chapters that provide an opportunity to stay involved with the DePauw Community without returning to Greencastle as well as events available online and on-demand.
Go
DePauw University Gold Within
Give To DePauw
The generous support of alumni and friends makes a DePauw education possible for hundreds of students who would otherwise be unable to afford it.
But providing access is only the beginning.
DePauw Bold & Gold
The 2027 Strategic Plan
DePauw's Bold & Gold 2027 Strategic Plan will take our university in Bold new directions while remaining true to what makes us Gold Within – the historic strengths and centrality of our outstanding liberal arts and sciences education and the values we hold most dear.
Help & Volunteer
Help DePauw by sharing your time, talent, and expertise.
Whether you provide an internship, recommend a student, join a board or local alumni chapter, your connection to DePauw has never been more important to us. 
Help
Connect with Alumni
Connect with a global network of accomplished alumni.
DePauw's Online Alumni Directory allow all members of the Alumni Association to search for and connect with fellow alumni. You can submit personal and professional news, and read about what your classmates have been up to at any time. Don't forget to follow us on social media so you can see alumni in the news and keep up on campus activities.
Connect
Contact Us
Development & Alumni Engagement
Robert G. Bottoms Alumni and Development Center
201 E Seminary St
Greencastle, IN 46135
P: (877) 658-2586
F: (765) 658-4041
E: alumnioffice@depauw.edu
Alumni and Development Staff Directories
Online Alumni Directory
Login here to access our online Alumni Directory to search for and connect with fellow alumni.
Development Staff Directory
We're excited to connect with you again or meet for the first time. Reach out and let us know what we can do to help.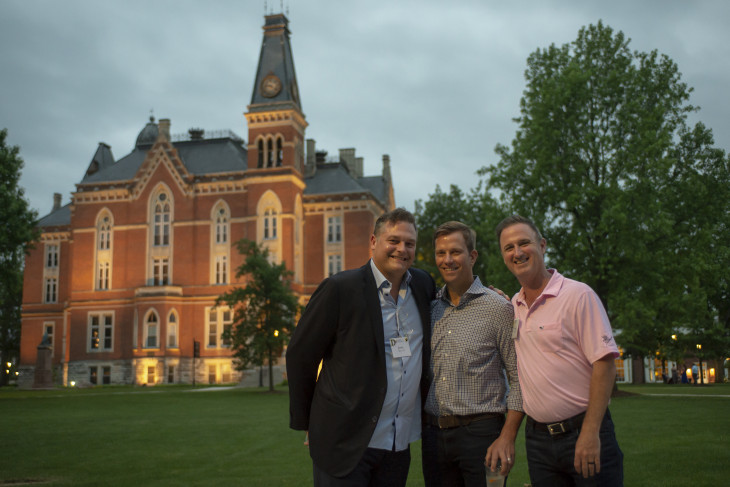 Did you come to an event recently? Want to know what alumni have been up to? Check out our photo gallery.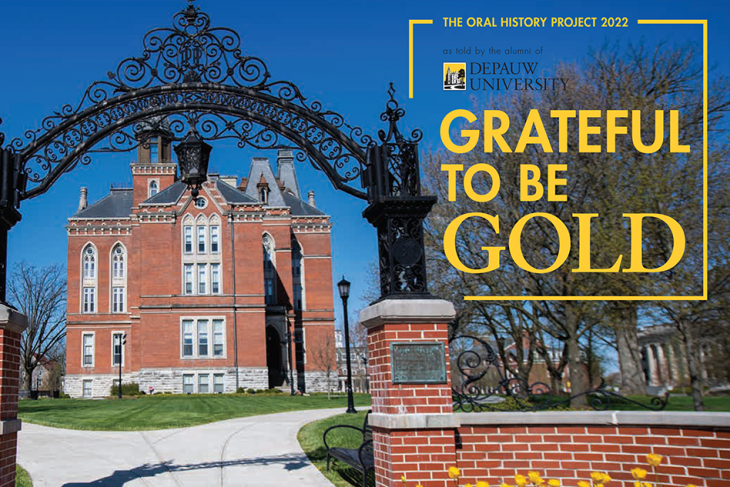 Grateful to be Gold — DePauw's Oral History Project 2022 captures the stories of more than 500 alumni spanning decades. Read this volume online now and compare the similarities to your DePauw experience — or notice how drastically times have changed!
Published three times a year, DePauw Magazine highlights the academic endeavors of our students and faculty, vibrant social experience on campus and lifelong success of DePauw's alumni.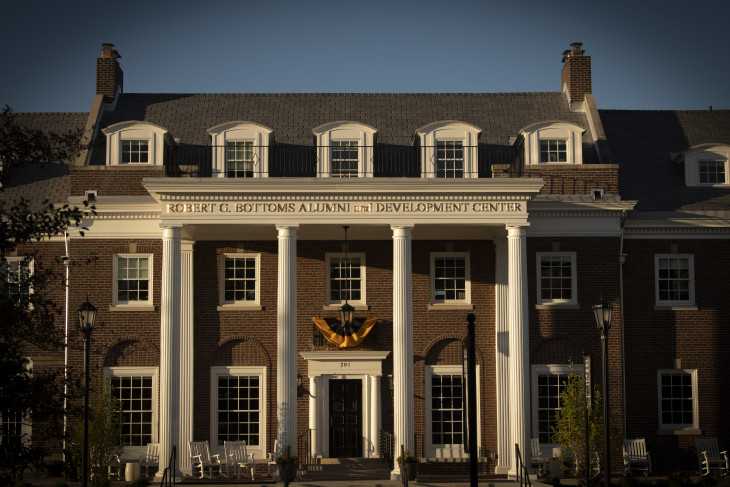 DePauw's monthly electronic newsletter for alumni and friends, featuring news of campus and alumni events.