Off-Campus Study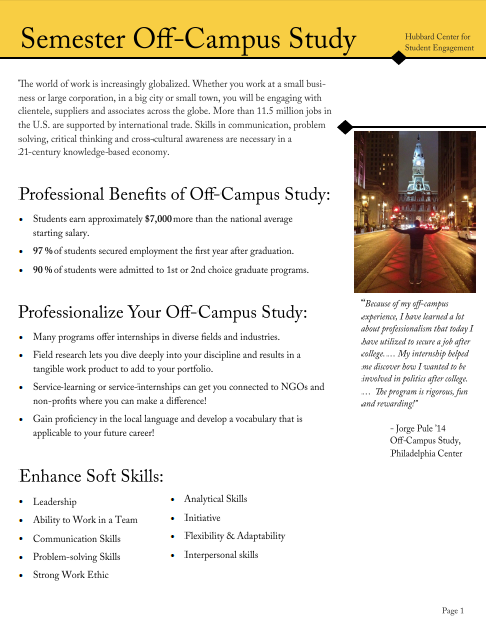 Video player is muted. Click the speaker in the player to activate sound.
Studying off-campus in a program or university in another part of the world provides numerous educational and life-changing benefits that go far beyond your coursework. Off-campus programs allow students such as you with the chance to enhance your academic experiences through engaging in independent study, service, and personal development opportunities. You will learn more about cultures, language, and common practices as you meet and interact with people in a new setting.
If you are interested in exploring the opportunities that are available, and want to start the application process, check out Horizons. There, you can get more details of the current programs offered, including application process, financial resources available, and contact information for further details or specific questions pertaining to your application.

---
Information about DePauw Study Abroad
Why spend time Off-Campus?