Faculty and staff news roundup - Feb. 9, 2021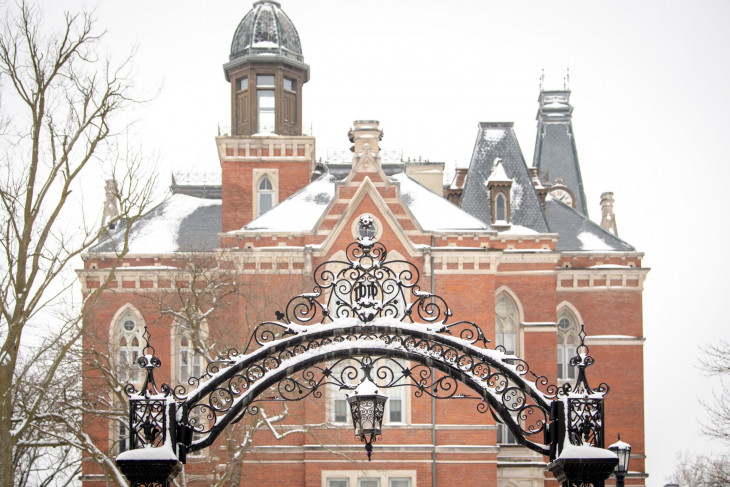 President Lori S. White will be the keynote speaker Feb. 23 in a talk titled "Can Speech Truly Be 'Free?'" during Free Speech Week at the University of California, Merced. She was featured in "UAA Conversations About Race and Racism" Feb. 2.
Derek Ford, assistant professor of education studies, wrote an article, "Marx's Pedagogies Then and Now: Inquiry and Presentation," published Feb. 2 by the Hampton Institute, a working-class think tank.
Emmitt Y. Riley, associate professor of African studies, participated Feb. 4 in an episode of the radio program "The Critical Hour" in which he discussed the GOP's response to U.S. Rep. Marjorie Taylor Green, R-Georgia. 
Deborah Douglas, Eugene S. Pulliam distinguished visiting professor of journalism, discussed her new book, "Moon U.S. Civil Rights Trail: A Traveler's Guide to the People, Places, and Events that Made the Movement," on the "Top of Mind with Julie Rose" program on BYU radio Jan. 27. Microsoft News carried a story about the book, "New U.S. Civil Rights Trail Book Highlights 'History You Can Touch'" Feb. 4.
Douglas also was a guest Feb. 8 on WBEZ-Chicago's program about "Should We Still Celebrate Black History Month?"
Communications professor Jeff McCall was quoted by Fox News Feb. 2 in "Biden WH under fire for reportedly screening briefing questions: 'Universal outrage' if Trump did this."
Whether we are writing about the intellectual challenge of our classrooms, a campus life that builds leadership, incredible faculty achievements or the seemingly endless stories of alumni success, we think DePauw has some fun stories to tell.

101 E. Seminary St.
Greencastle, IN, 46135-0037
(765) 658-4416

News and Media