DePauw welcomes 10 Lilly scholars to its Class of 2024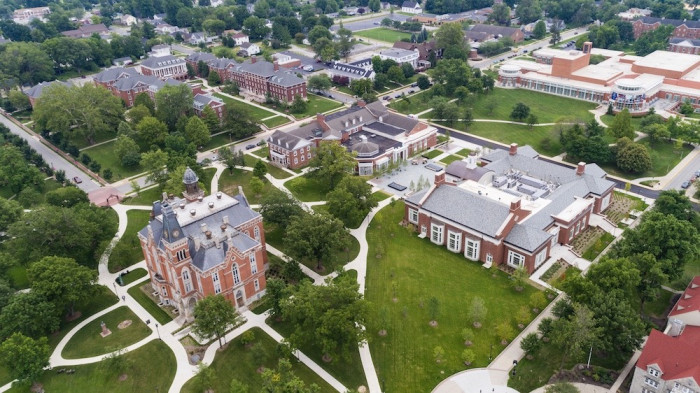 Ten recipients of Lilly Endowment Community Scholarships will be among the first-year students who start their higher education at DePauw University later this month.
The 10 students are among 143 recipients of competitive Lilly scholarships, which are awarded to Indiana residents who plan to attend a four-year, public or private college or university in Indiana. The scholarships provide full tuition, fees and book stipends for four years.
In addition, Lilly scholars are welcomed into the Lilly Scholars Network, which was created several years ago by previous scholarship recipients to support one another personally and professionally, contribute to their communities and strive to improve Indiana.
DePauw first-year students who have received Lilly scholarships are:
Katelyn Adams, Union Mills.

Carson Brown, Linton.

Tessa Freeman, Greenfield.

Faith Harrington, Indianapolis.

Jude Hunter, Williamsport.

Isaac Lammers, Delphi.

Zaheen Rashed, Indianapolis.

Lucille Vaal, French Lick.

Benjamin Wilkerson, Greencastle.

Yahiry Xique, Indianapolis.
"We welcome these Lilly scholars from across Indiana to DePauw's Class of 2024," President Lori S. White said. "As young leaders who have already distinguished themselves during high school, they will enrich the DePauw student body as they join classmates from across the United States and the world."
In a letter to White, Ted Maple, the endowment's vice president for education, said, "We know you share our pride in the accomplishments of Lilly scholars and are confident that the education they receive at your fine institution will set them on a path to a bright future."
The scholarship program was designed to raise the level of educational attainment in Indiana and to encourage scholarship recipients to engage with one another and with state leaders to improve the quality of life in Indiana. According to its website, the endowment "believes that education at all levels is important to the personal, civic and economic well-being of Indiana's residents and communities. This program aims to encourage many of Indiana's most talented students to attend one of the state's higher education institutions and, ultimately, pursue careers in Indiana."
Whether we are writing about the intellectual challenge of our classrooms, a campus life that builds leadership, incredible faculty achievements or the seemingly endless stories of alumni success, we think DePauw has some fun stories to tell.

101 E. Seminary St.
Greencastle, IN, 46135-0037
(765) 658-4416

News and Media