2014-2015 Green Guest Artist Concerts
The School of Music will bring seven great guests to campus during the 2014-2015 concert season, including The King's Singers, "cello goddess" Maya Beiser, Baladino with our good friends 5HE, the Indianapolis Symphony Orchestra and more...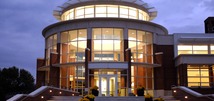 Amazing Performing Arts Center
"Best Value Schools" selected DePauw University's Judson and Joyce Green Center for the Performing Arts as one of "The 25 Most Amazing University Performing Arts Centers." The Performing Arts Center houses the School of Music and Department of Communication and Theatre.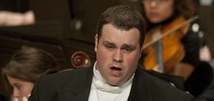 Music Alumni
Steven Linville '06 - "The time I spent at DePauw truly shaped who I would be and how I would succeed. DePauw not only prepared me to be successful, but to also think outside of the box and make my own opportunities."
21st-Century Musician