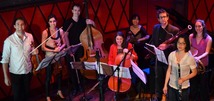 Ensemble-in-Residence
Our 2015-16 artists-in-residence, the New York-based chamber ensemble Decoda, are passionate arts advocates known for innovative performances and projects designed to engage and inspire new models for today's artists. Look forward to experiencing Decoda at DePauw on October 5–7, 2015, March 29–31 and April 14–16, 2016.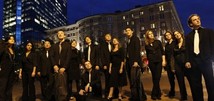 All-Access Pass on Sale
We can't wait to get the season rolling with the artists coming to DePauw this year! We'll hear from A Far Cry; Judson Green & Eighth Element; ISO with soloists Caroline Shaw and Shara Worden; Danú, the best Irish band in the world--and capping off the season is Decoda, our new ensemble-in-residence. All-Access Season Passes available here through Sept. 10. $75 each, or two passes for $100.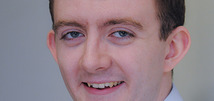 Music Alumni
Martin Hughes '11 - "I have been a working actor for almost six months now, spreading the name of my dear alma mater everywhere I go, showing people that, because of DePauw and the School of Music, anything is possible."
21st-Century Musician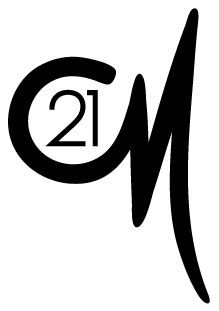 The 21st-Century Musician Initiative is a complete re-imagining of the skills, tools and experiences necessary to create musicians of the future instead of the past—flexible, entrepreneurial musicians who find diverse musical venues and outlets in addition to traditional performance spaces, develop new audiences and utilize their music innovatively to impact and strengthen communities.
See 21CM in Action
21CM at DePauw | 21CM.org | The 21CM Hub
---
Phone: 765-658-4380 Email: schoolofmusic@depauw.edu 605 S. College Ave. Greencastle, IN 46135
---