2014-2015 Green Guest Artist Concerts
The School of Music will bring seven great guests to campus during the 2014-2015 concert season, including The King's Singers, "cello goddess" Maya Beiser, Baladino with our good friends 5HE, the Indianapolis Symphony Orchestra and more...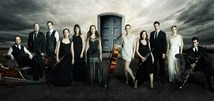 Artists-in-Residence
Fifth House Ensemble presented the world premiere of "Harvest," performing alongside local and School of Music artists, in our tribute to the legacy of Putnam County in May 2014. They return as artists-in-residence for a full season of workshops, master classes, coachings and concerts in 2014-2015.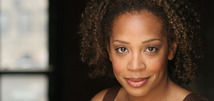 Music Alumni
Harriet Nzinga Plumpp '97 - "Since graduation, I have been blessed to work as a Singer/Actor within the Actors' Equity, AGMA and SAG/AFTRA Unions. I have worked all over the world and reside in the Chicagoland Area with my family."
21st-Century Musician