Lobdell, Nicole, PhD
English
Assistant Professor of English
Nicole Lobdell joined the English Department in 2016 as a Visiting Assistant Professor in English. Previously, she was a Marion L. Brittain Fellow in the School of Literature, Media, and Communication at Georgia Tech in Atlanta, GA. She holds a PhD in English from the University of Georgia.
With expertise in 19th- and 20th-century British and World literature, Lobdell teaches a range of courses with interests in gender and sexuality studies, genre and poetics, Gothic literature, science fiction, and medical humanities. She teaches in the English Department and contributes courses regularly to the Global Health Program, World Literature Program, and Women's, Gender, and Sexuality Studies Program. She has recently offered courses on such topics as Global Gothic Literature, Literature & Medicine, Queer Victorians: LGBTQ+ Literature of the 19th Century, and Brain on Fire: Medical Narratives.
Her forthcoming publications include an article on Tennyson's "Charge of the Light Brigade" and the American Midwest in Nineteenth-Century Contexts, a chapter on Margaret Irwin's gothic story "The Book" in the edited collection Middlebrow Gothic (University of Wales Press), and a chapter on literature, videogames, and ethics co-written with Harry Brown in the edited collection Teaching Games and Game Studies in the Literature Classroom (Bloomsbury).
She is currently working on three book projects: X-RAY, which is under contract with Bloomsbury as part of their popular Object Lesson Series; Bithia Mary Croker: Short Stories, part literary biography and part critical anthology, under contract with Routledge; and, Global Gothic Short Fiction, which is in development for Anthem Press's Gothic Literature Series.
Her work has been supported by awards, fellowships, and grants from the NEH, the East-West Center for Asian Studies at the University of Hawai'i, the Huntington Library, DePauw University, Georgia Tech, and the University of Georgia.
She has published previously on Victorian counterfeiting culture and Christina Rossetti's Goblin Market, Margaret Fuller's Woman in the Nineteenth Century, Mary Shelley's short fictions, and William Blake's poetry, and edited a critical edition of HG Wells's The Invisible Man for Broadview Press (2018). She has also edited special issues of Nineteenth-Century Gender Studies, Nineteenth-Century Contexts, and Science Fiction Studies for the 2018 bicentennial anniversary of Mary Shelley's Frankenstein.
Fall 2021 Courses
ENG 141 & WLIT 105: Intro to World Literature
ENG 255 & WLIT 215: Global Gothic Literature
ENG 269 & WGSS 290: LGBTQ+ Literature
UNIV 291: Prindle Ethics Reading Course: Hearing Happiness: Deafness Cures in History, by Jaipreet Virdi
Spring 2022 Courses
ENG 191: Reading Literature: Science, Technology, and Nature
ENG 393: Literature and Medicine: Topic TBA
WGSS 140: Intro to Women's Studies
Publications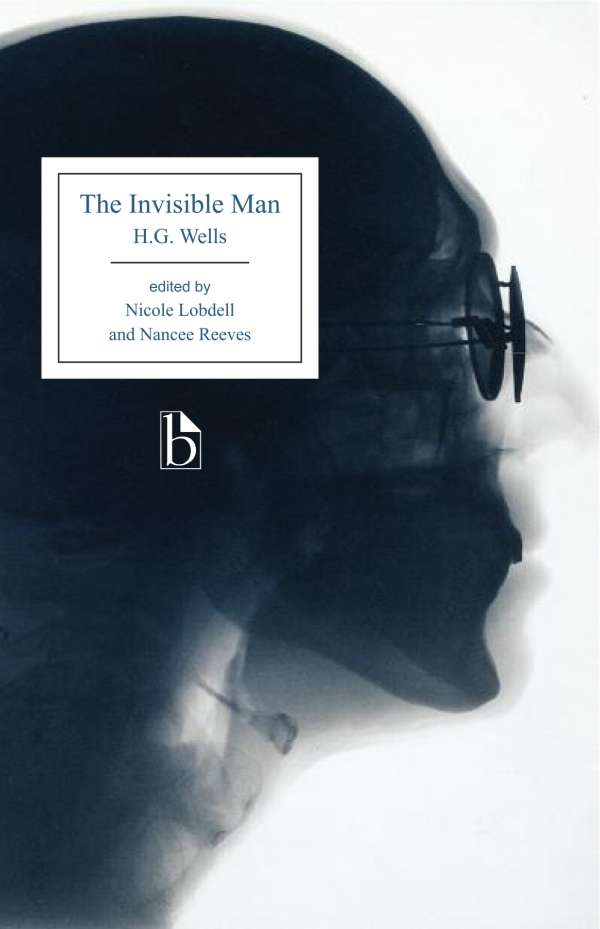 Now available from Broadview Press, a new critical edition of HG Wells's The Invisible Man, co-edited with Nancee Reeves (University of Georgia). This new edition features a critical introduction, footnotes, and seven appendices of historical contexts including "The Four Endings of The Invisible Man," "Invisibility in Nineteenth-Century Fiction," and "Technology Contexts: Röntgen Rays and Radio Waves." Click here for the Broadview Press publication page.
Back to Faculty