Film Studies
Highlights
DePauw Film Studies professors Angela Flury, Seth A. Friedman, and Sherry J. Mou, present at the London Film and Media Conference
Clemency, written & directed by Chinonye Chukwu '07, takes Dramatic Grand Jury Prize at Sundance Film Festival
Read More
Film Studies major My Linh Tran's Senior Capstone film project premiers at senior showcase
Read More
Sundance Grand Jury Award-winning filmmaker Chinonye Chukwu '07, speaks to a DePauw audience.
Filmmaking premiers at DePauw! Fall 2016 is the first semester that the Film Studies program has offered classes on film production in addition to classes on film theory and analysis already available.
MacArthur "Genius" Fellowship recipient, Joshua Oppenheimer, discusses his Oscar-nominated documentary, "The Act of Killing," with a Film Studies audience, moderated by Prof. Seth Friedman.
Read More
Saint Frances, Directed by Alex Thompson '12, Recognized as "Breakthrough Voice" at SXSW Film Festival
Film Studies alum Madeline Hawk '16 to teach in South Korea with Fulbright Award
Henry Johnston '14 (writer/director, on left) and Alex Thompson '12 (producer) with director of photography, Zoe Lubeck, during principal photography for feature film, "King Rat," shot on DePauw's campus summer '15, recently released on Amazon.
Film Studies student serves as script supervisor during a faculty-directed film project.
Screenwriting professor, Chris White, discusses film adaptation with students.
Greisy Genao's 2018 Research Fulbright Award project took her to the Dominican Republic, where she taught screenwriting and created personal documentary work, resulting in her award-winning short film "Si Ardiera La Cuidad."
Read More
Akanksha Cruczynski '14 is a 2021 Student Academy Award finalist in the category of Narrative Shorts (Domestic Film Schools) for her film "Close Ties to Home Country."
Read More
Dahee Yun is an award-winning filmmaker and new DePauw professor teaching filmmaking, starting in Fall 2022.
Professors Graham and Wright lead a winter term course to the 2017 Sundance Film Festival in Park City, Utah.
Read More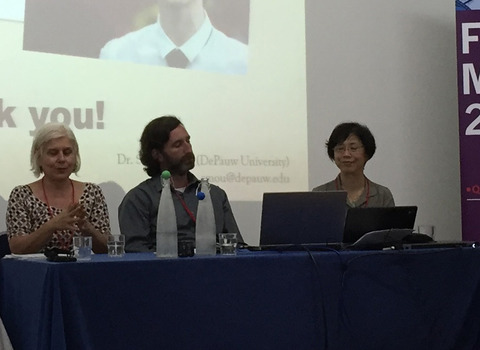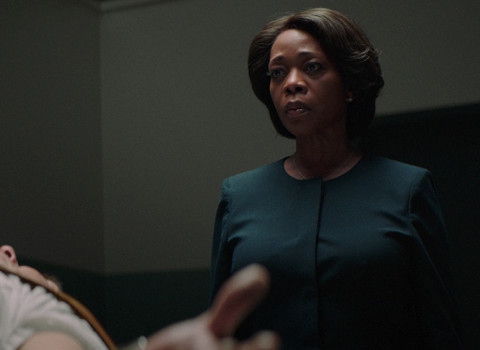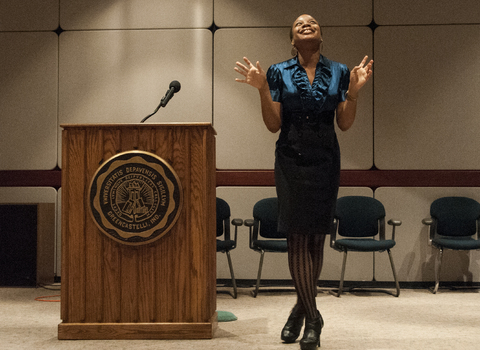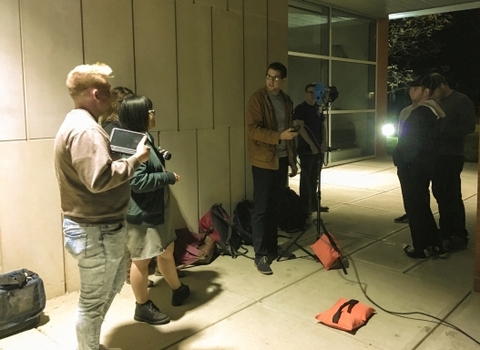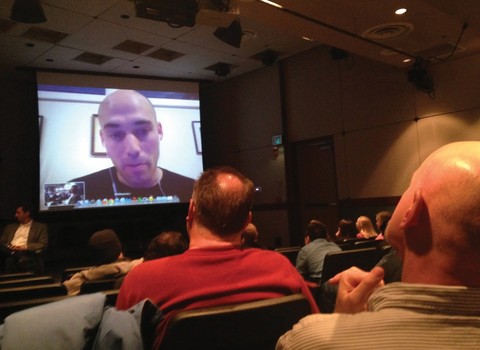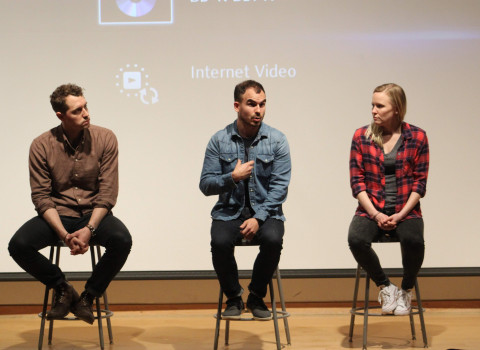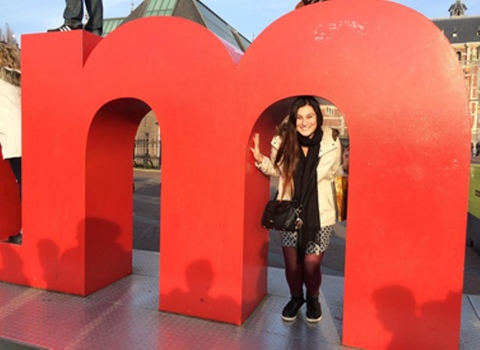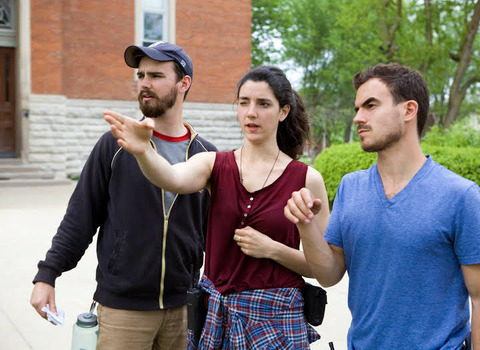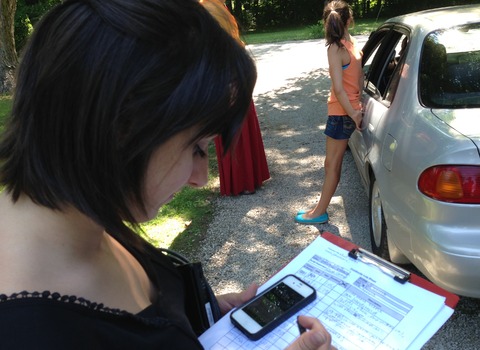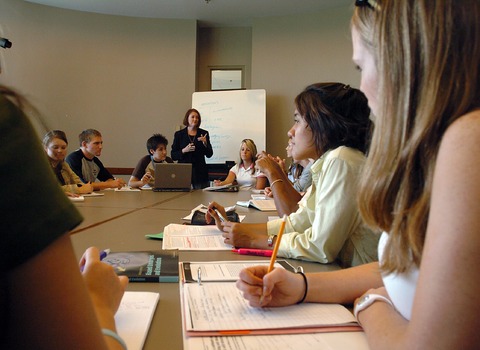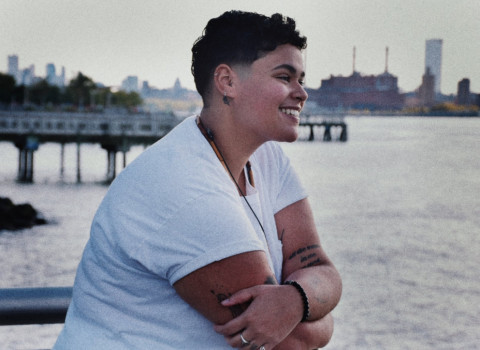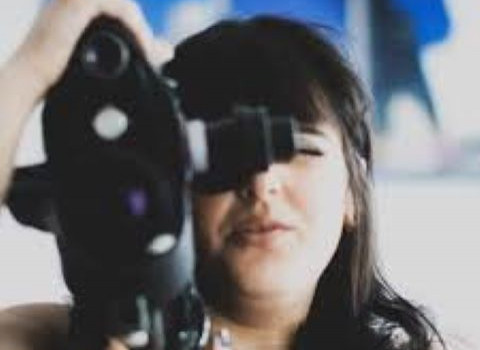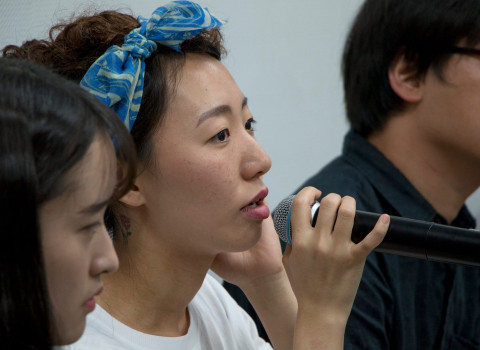 Film, video, and other related media are ubiquitous in contemporary society. Motion pictures combine image and text, creating a powerful medium that often dominates local cultural discourse, even as it is internationally accessible. Film Studies at DePauw cultivates a range of intersecting skills, teaching students to think, write, create, and speak critically about film, which increasingly reflects us, defines us, persuades us, markets us, and tells our stories. Students spend time closely reading and analyzing film texts for aesthetics, meaning and methodology; become versed in film and media theory and critical-analytical models; investigate the cultural, political and economic contexts in which film production takes place; explore various national cinemas, film genres and/or film auteurs; engage with the historical dimensions of film; and create their own work--through introductory and advanced courses in digital film production, screenwriting, television production, digital art, photography, and independent study projects.

DePauw Film Studies students benefit from the expertise of professors across the curriculum--in Art and Art History; Asian Studies; Africana Studies; Communication and Theatre; Creative Writing; Literature; Modern Languages; Religious Studies; Women's, Gender, and Sexuality Studies--to supplement core courses taught by professors who make their homes in Film and Media Studies. This rich liberal arts approach allows students to make connections across disciplines and develop a breadth of knowledge that stimulates critical thinking, problem solving, and intellectual and creative insights, whether they become graduate students, teachers, business or media professionals, entrepreneurs, filmmakers, or scholars.