GEOS Grant - Tim Cope Awarded NSF Grant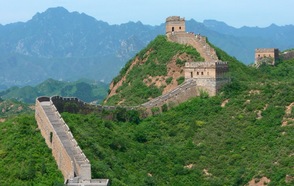 March 1, 2012
Professor Tim Cope, Associate Professor of Geosciences, has been awarded a three-year, $144,000 National Science Foundation grant to perform work on the "Tectonic Development of the Yanshan Fold-Thrust Belt, Northeast China". This grant will extend Tim's previous research on the tectonics of northeastern China, and will provide funds to support three research students to accompany Tim to do field work in China for each year of the grant.
The Department of Geosciences is very excited about this news and congratulates Tim on his success in obtaining external funding to support his research.
Photo by Jake Willingham '12.