Peace and Conflict Studies
Conflict studies is an interdisciplinary field that examines conflict from a variety of theoretical and methodological perspectives.
Highlights
Oct. 9 Conflict Commons Featuring Dr. Maciej Bartkowski
Special guest Dr. Maciej Bartkowski of Johns Hopkins University discusses "A Tale of Nonviolent Resistance."
Read More
Afghanistan at a Crossroads
Karim Merchant examines how we arrived at the current situation in Afghanistan and why 2014 was a critical year for the nation's future.
Read More
Peace Camp
Interns from the Compton Center organize a weeklong series of mostly open-air events to bring awareness to a patchwork of interrelated social issues.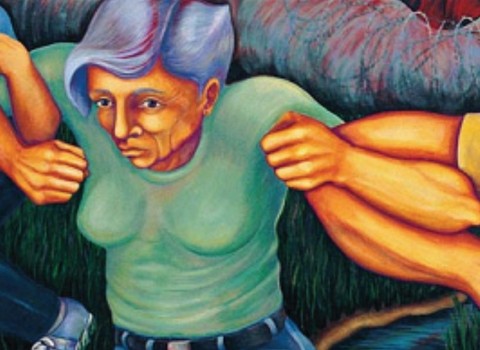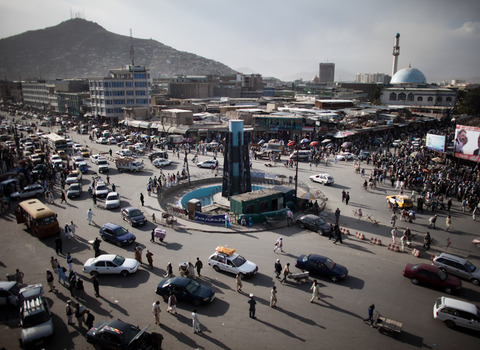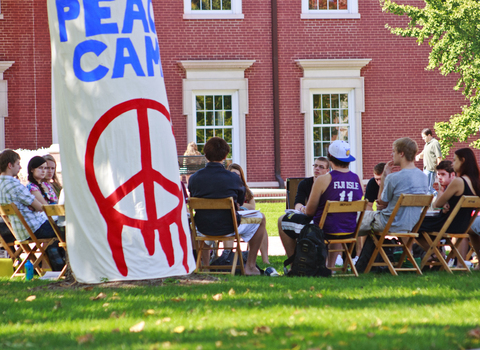 IMPORTANT:

Effective March 16

Our staff will be working remotely but will available via email

Monday - Friday, 8:00 am to 4:00 pm
Rachel Goldberg, Program Director - RACHELGOLDBERG@depauw.edu

Pam Woodall, Administrative Assistant - pamelawoodall@depauw.edu
Pam Woodall will be checking emails regularly during business hours and
dispersing those messages to the correct individual(s).
Because of the ubiquity and significance of conflict in human affairs, the study of the causes, processes and resolution of conflict is increasingly claiming a central place in how we understand and engage the world. Majors apply a wide array of theoretical lenses (e.g., Social Psychology, Gender, Critical Security, Post-Colonial) to the exploration of conflict at all levels (intra-personal to international), conflict-types (e.g., interest, value, structural) and substantive issues (e.g., contemporary armed conflict, human rights, environment, labor- management, globalization, culture, interfaith). More than 15 departments offer courses that qualify for Conflict Studies credit. Courses allow self-directed students to consider the practical dynamics of pre- venting, managing, resolving and/ or transforming conflict. Through the theoretically informed analysis of in-depth case studies, students develop the analytical and reasoning skills necessary to make structural and relational change possible.
Sample Courses:
Topics in Conflict Studies; Alternative Dispute Resolution; Senior Seminar: The Study and Analysis of Conflict, Intercultural Conflict, God at Peace and War, Advanced Conflict Analysis and Resolution, Introduction to Conflict Studies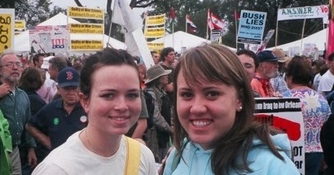 Student Protest Involvement
DePauw students attend anti-war protest in Washington, DC.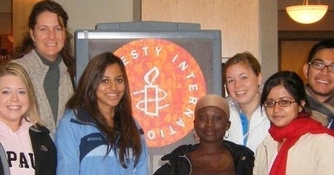 DePauw Students at Amnesty International Conference