Alison Tallen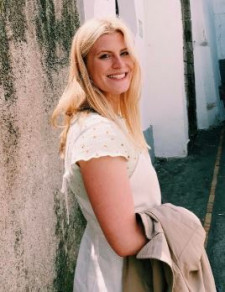 Alison (Ali) Tallen is a senior Kinesiology and Spanish double major from Mound, MN. She is a member of the Women's Swimming and Diving team and has represented the team at the NCAC Conference Championships all of her years as a tiger. She participates in the Pi Beta Phi Sorority, Outdoors Club, Clay Club, and WGRE on campus. She works as a lifeguard at the Erdmann Natatorium along with being an Admissions Intern. After DePauw, Ali is planning on going to graduate school, she doesn't know what for yet but she'll figure that out soon!
Ali was drawn to DePauw because of her relationship with admission counselors and alumni. She first visited DePauw her sophomore year of high school and knew it was the place she wanted to spend her college years. She took two more visits to DePauw before enrolling. The DePauw community greeted her with open arms when she walked under the East College gates during freshman convocation. DePauw has given her so many happy memories she couldn't be happier to be working as an admission intern to help students find their perfect fit.
When she is not swimming or studying you can find Ali at the Nature Park going for a walk and watching the vultures fly around or playing her ukulele. She wishes she could bring her cat Pogo to campus as her roommate this year but sadly cannot.