Isaac Morken
Admission Intern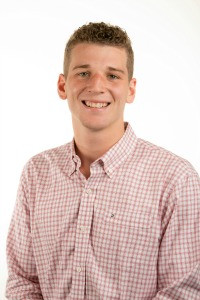 Isaac Morken is a junior Economics major from Fort Wayne, Indiana. After graduating from Bishop Luers High School, he spent his first undergraduate year at Saint Joseph's College in Rensselaer, Indiana. Transferring to DePauw, he found it to be a perfect fit. The close-knit community created a comfortable network that encouraged him to develop in many ways including socially, academically, and professionally. Through a program called Servicio en las Americas, Isaac travelled to Costa Rica along with twenty other incoming students in the summer before his sophomore year.
On campus, Isaac is involved in the DePauw Investment Group, TALKS mentoring, and Management Fellows Program. Each management fellow must complete a semester-long internship. In the spring of 2019, Isaac will be a finance and strategy intern at Salesforce in Indianapolis, Indiana.
In his spare time, Isaac enjoys reading, playing sports, and travelling. He plans to travel to Spain before he reaches 24 years old. Fall is his favorite season because he enjoys watching college football for hours on Saturdays with his friends. He is an avid fan of the Notre Dame Fighting Irish.
Education
DePauw University Class of 2020, B.A. in Economics