Lina Feng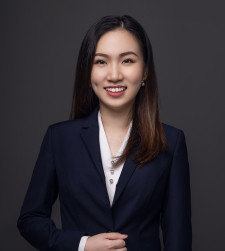 Lina is a senior student with a double major in Economics and Actuarial Science at DePauw. Born in Beijing, China, she has lived in large cities in her whole life. Although it was something she was worried about when she first came here, she has come to realize that studying at DePauw has provided her with a different perspective of the world and enriched her learning experience in ways she does not think she would have experienced somewhere else.
On campus, Lina is a Management Fellow, the VP of DePauw Marketing Group, Gamma Iota Chapter of Delta Gamma, and the Public Relations of International Student Organization. The friends, staff members, and professors she has met here truly makes the campus feel like a second home. DePauw has allowed her to become a part of a community with brilliant, open-minded individuals.
Lina has always had a passion for helping students. Working with the DePauw Admission team, she is looking forward to helping with the recruitment and admission of students from the U.S. and abroad. With her genuine passion for higher education, her goal is to help create some of the best opportunities and access for future tigers. In her free time, she loves traveling and spending time with her family.