Toni Robinson
Associate Director of Financial Aid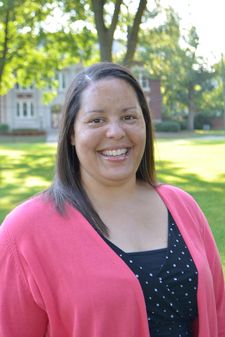 Originally from Louisville, Toni received her BA in Music from the University of Louisville. Throughout her time there, she was actively involved in Porter Scholars, Symphony Orchestra and Delta Omicron. Because of her participation in the Kentucky Governor's Scholars Program in high school, Toni had the opportunity to work with the organization upon graduation as a Resident Assistant. She continued her education at the University of Kentucky where she received her J.D. followed by an MA in Arts Administration from Indiana University.
Toni started her career in orchestra management at the Fort Wayne Philharmonic followed by the Louisville Orchestra. She worked in production and had opportunity to work with a variety of conductors, musicians, and guest artists. Before beginning her journey to DePauw in August of 2015, Toni spent five years in higher education working in music and law school admission.
Toni enjoys playing her viola, attending any and all kinds of concerts, spending time with family and friends, being an interior design genius and is an avid player of board/card games. She's now excited to call herself a resident of Greencastle because of what the small town has to offer.
Education
University of Louisville, '99, Bachelor of Arts in Music
University of Kentucky, '02, Juris Doctor
Indiana University, '04, Master of Arts in Administration