Haysten Perez
Admission Intern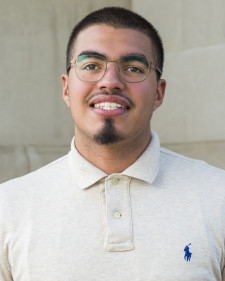 Haysten Perez is a junior from Queens, NY. He is a first-generation college student studying Communication and Global Heath. Haysten is a recipient of the Posse Scholarship and displays it through is involvement in various organizations and groups. His favorite aspect of DePauw is the relationships he's able to create with professors, faculty, and staff as well as his peers and colleagues.
In his years at DePauw University, Haysten has served as the President of Men of Excellence and Cross Cultural Alliance, the Public Relation Chair of the Association of African American Students, and the Strategist of Oxfam Club at DePauw. Beyond that, he is an active brother and Vice President of the Rho Tau chapter of Alpha Phi Alpha Fraternity, Inc. He has been heavily involved in the DePauw Student Government and currently serves as the Vice President of Allocations. Lastly, Haysten is the co-host of WGRE radio show "Hip-Hop Hour."
After school, he plans on getting his Master's Degree in Business and ultimately go into sports finance.
Education
DePauw University Class of 2019, B.A. in Communication and Global Health