Lori S. White assumes DePauw's presidency, the first Black woman to do so
July 1, 2020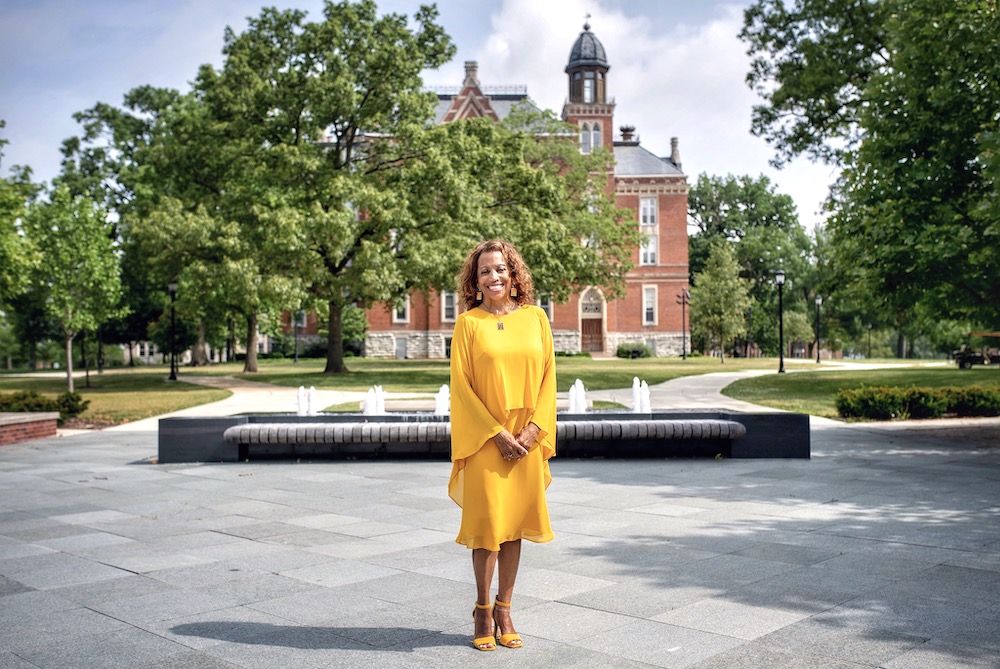 Lori S. White assumed the presidency of DePauw University today, becoming the 21st person, the first African American and the first woman to lead the 183-year-old institution.
White was the vice chancellor for student affairs at Washington University in St. Louis when DePauw's Board of Trustees concluded an eight-month search March 3 by voting unanimously to appoint her. She succeeds D. Mark McCoy, who became DePauw's president in July 2016.
"I am deeply committed to collaborative, values-based leadership and creating a sense of renewal that taps our historic strengths while positioning DePauw for an even brighter future," White said in a letter to students, faculty, staff, alumni, parents and guardians. "Transitioning to a presidency in a time of social distancing and mask-wearing certainly presents challenges. I am undeterred; my work has begun in earnest and with great enthusiasm and I'm focused intently on listening and engaging with each of you in the coming weeks and months – virtually and in person (safely!)."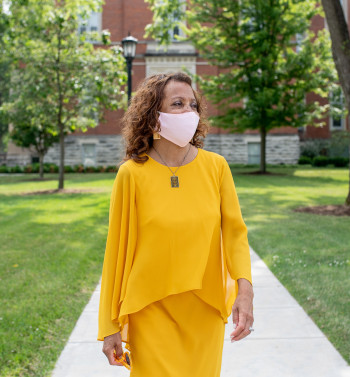 White comes to DePauw with nearly 40 years of experience in student-focused leadership and academic roles. Before joining WashU in 2015, she was vice president for student affairs and clinical professor of education at Southern Methodist University; associate vice president for student affairs at the University of Southern California; associate vice president for student affairs and dean of students at San Diego State University; and assistant vice provost for undergraduate education and director of undergraduate advising at Stanford University.
In addition to the presidency, White will hold the rank of professor of education studies at DePauw; she held similar positions at other institutions. Her research and teaching have focused on the student experience in higher education and the mentorship of student affairs professionals. She is the author of numerous articles and book chapters and has presented widely at professional meetings.
White earned an undergraduate degree in psychology and English from the University of California, Berkeley, and a doctorate in education administration and policy analysis from Stanford. She also attended Harvard University's Institute for Management and Leadership in Education and is passionate about the power of the liberal arts.
"My career has been devoted to championing empowered and diverse students and their voices; students must always be at the center of who we are and what we seek to accomplish together," she said in the letter. "… I will be guided by a belief that DePauw must be an institution that leads – first and foremost – with its values, and with the conviction that DePauw will be its best when we put our values to action in our scholarship, teaching, campus culture and daily work."
Photos by Brittney Way
Back