DePauw remains among top national liberal arts institutions in the U.S. and No. 1 in Indiana
September 14, 2020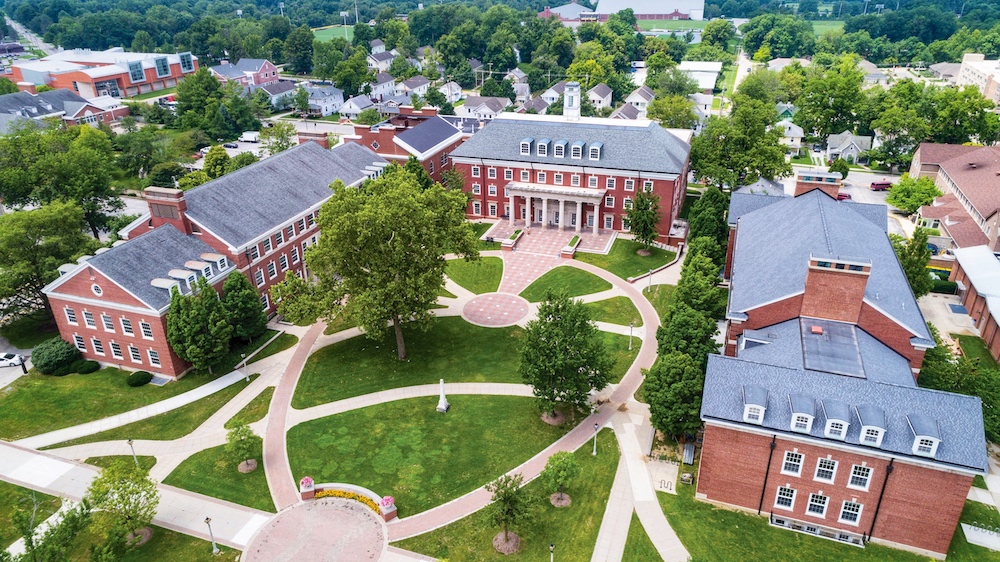 DePauw University maintained its position as one of the best national liberal arts institutions in the United States – and No. 1 in Indiana – according to U.S. News and World Report's 2021 college rankings published today.
DePauw ranked No. 47 on the list, tied with three other schools. DePauw's overall score increased by a point but its spot on the list was down one from its 2020 ranking because of ties. In 2020, the university had moved up 10 spots over its 2019 ranking.
The ranking is based on data about each institution's graduation rate; the graduation rate of Pell grant recipients; the social mobility of graduates; graduate indebtedness; first-year student retention; and other factors.
No other national liberal arts school in Indiana came close to DePauw's ranking, which placed the university among the best seven national liberal arts institutions in the Midwest.
DePauw also was ranked No. 42 among the best value national liberal arts schools, up two spots from last year. That ranking considers the percentage of students who receive need-based assistance and merit scholarships.
"It's wonderful to receive recognition for the work of our students, faculty and staff because these rankings signal to the world that DePauw offers rigorous academics and an undergraduate experience that facilitates student success while at DePauw and beyond," President Lori S. White said. "Still, rankings don't drive what we do. Our entire DePauw community is focused, every day, to excel because of our commitment to every DePauw student and our gratitude to alumni whose lives demonstrate the value of a DePauw education."
To create its annual lists, U.S. News and World Report evaluated 1,829 institutions that grant bachelor's degrees based on 17 measures of academic quality and ranked 1,453 of them. Profile pages benchmark each school's relative performance across ranking indicators and include many of the statistics used in the calculations, such as the student-faculty ratio and the average federal loan debt of graduates.
Data used in these rankings pertain to fall 2019 and earlier and thus are not affected by institutions' response to COVID-19.
Back