Buehler foundation grant funds health and counseling center
October 7, 2020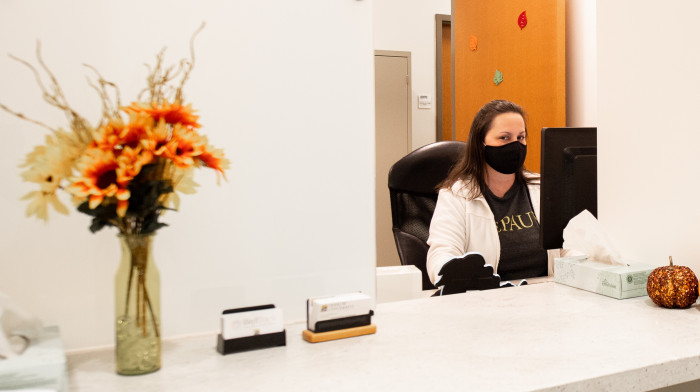 A $2 million grant from the Buehler Family Foundation and its president A.C. Buehler III '78 will be used to renovate the DePauw Health Wellness Center and DePauw Counseling Services.
The Buehler Health and Wellness Suites will have individual exam, therapy and training offices, group counseling spaces and educational programming spaces, while prioritizing client privacy and confidentiality.
The foundation is "pleased to partner with DePauw University in providing mental and physical health care services to students and the entire DePauw community," Buehler said. The foundation previously made a grant to create the Buehler Biomedical Imaging Center, where students may use light and electron microscopes to study regeneration biology, wound healing and the neuroscience of addiction.
"The services and education provided to our students will be magnified in value and accessibility with physical and mental health services being co-located in a space that already serves to improve the physical and mental health of our community," says Dr. David Harsha, medical director for DePauw Health.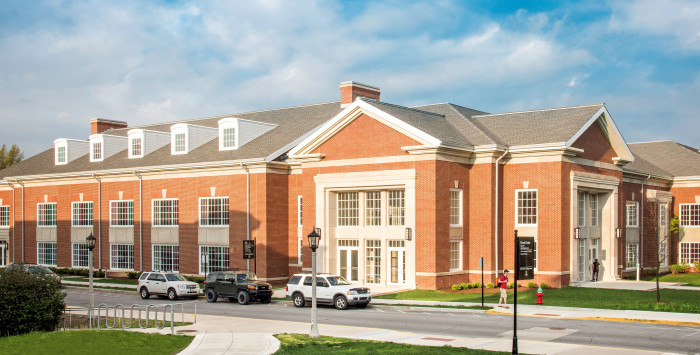 The wellness center and counseling services moved to the Lilly Center for Physical Education and Recreation in April to provide comprehensive care. It schedules about 3,500 student appointments and 2,400 faculty and staff appointments annually. Counseling services have experienced a 26% increase in individual appointments since 2015 and expanded services to include mental health education, preventive programming and campuswide outreach and wellness activities.
"What we are seeing at DePauw is consistent with what is happening nationally," said Trevor Yuhas, director of DePauw Counseling Services. "The very clear-cut national trends show a new generation of students with ever-increasing mental health needs."
(Top photo: Heather Woodall, office manager for counseling services, staffs the front desk.)
Back