Anybody can complete a triathlon, says the woman who ranked sixth in the world in the 2017 sprint World Triathlon Championship.
The woman who is a six-time qualifier for the championship.
The woman who in 2019 was second in a qualifying event for the Ironman 70.3 world championship. That's 70.3 miles: 1.2 miles swimming, 56 miles biking and 13.1 miles running.  
But before you dismiss Sue Engle Reynolds '76 as a patronizing elite athlete, know this: She was that anybody. She did it, and she has done it more than a dozen times, with more races on the horizon. And when she completed her first triathlon, she was halfway through a six-year journey during which she lost 200 pounds.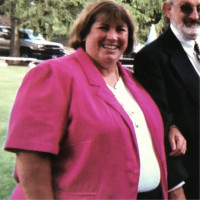 Reynolds was not overweight nor was she an athlete when she was studying zoology at DePauw in the 1970s. "When I left DePauw and started working, I became a teacher," she said. "I loved my job, just loved it. And I often would stay up all night, writing lesson plans." She would eat candy or cookies to stay awake and "the weight just started coming on" until she reached 335 pounds.
She was sensitive to societal standards, of course, and dieted, but the diets failed because "I was trying to please someone else's expectations of me," she said. In 2010, "nothing extraordinary happened. It was just one day I thought 'this is ridiculous. I've had enough.'"
Reynolds started exercising, but "I think exercising is really boring," she said. "So, in my mind, I started playing this little game. I would pretend that I'm training for a triathlon. … It gave purpose to the exercise." Later, when she realized she could accomplish the distances, "curiosity got ahold of me and I wondered if I could actually do all of that."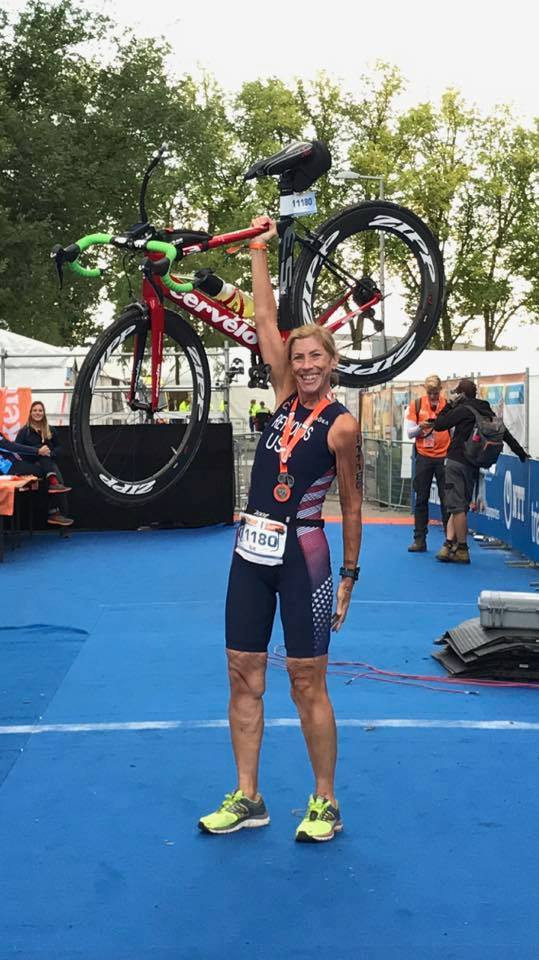 She was approaching her 60th birthday when she entered an indoor triathlon sponsored by the Indiana University Swim Club in 2013. "I actually dog-paddled part of the swim," she said, and "in the transition between the swim and the bike, I sat down and ate a sandwich and I brushed my hair and I just took my time." She came in last place, but she finished, and "I felt like I had won the Olympics. … Everybody remembers their first finish, because it's just an amazing feeling of accomplishment."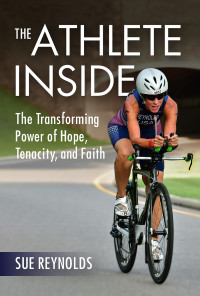 She has written about her story in "The Athlete Inside: The Transforming Power of Hope, Tenacity, and Faith," and donates 100% of her profits from it to the USA Triathlon Foundation to help those with physical disabilities and visual impairment participate in sports. In addition to conveying her messages that anyone can do a triathlon and that you can transform your life at any age, Reynolds tells about a spiritual awakening brought on by the rampant kindness and encouragement she has gotten from others. "I finally decided that God was showering me with all this kindness because he was trying to get my attention," she said. "… It made me realize that I could be the face of God for others."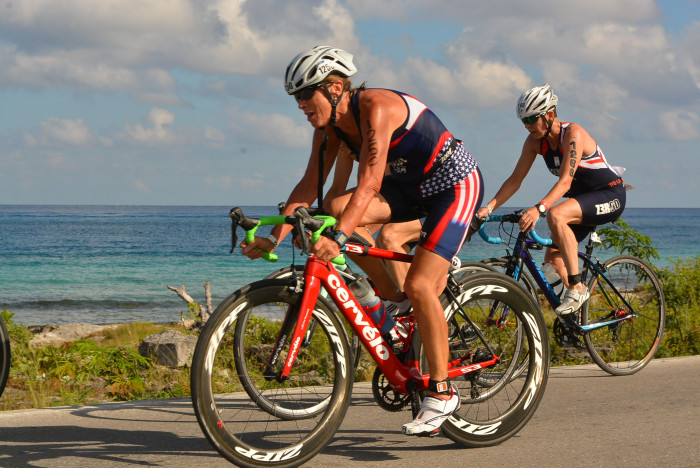 Reynolds recently retired from her professional career, during which she worked as a high school counselor (she got a master's in counseling from IU in 1981) and a school counseling specialist for the Indiana Department of Education. She has handed over the reins of the nonprofit she founded 20 years ago, the American Student Achievement Institute, which helps community leadership teams transform their schools to enable all students, especially lower-income students, to achieve at a high level.Reynolds did not compete in triathlons last year because of COVID-19. But she resumed racing in May, competing in the 65-69 age group. "I'd like to be doing this in my 90s," she said.
DePauw Magazine
Summer 2021
A GATHERING PLACE FOR STORYTELLING ABOUT DEPAUW UNIVERSITY
Whether we are writing about the intellectual challenge of our classrooms, a campus life that builds leadership, incredible faculty achievements or the seemingly endless stories of alumni success, we think DePauw has some fun stories to tell.

News media: For help with a story, contact:

Bob Weaver, Senior Director of Communications.
bobweaver@depauw.edu.