Alumni news roundup - July 20, 2021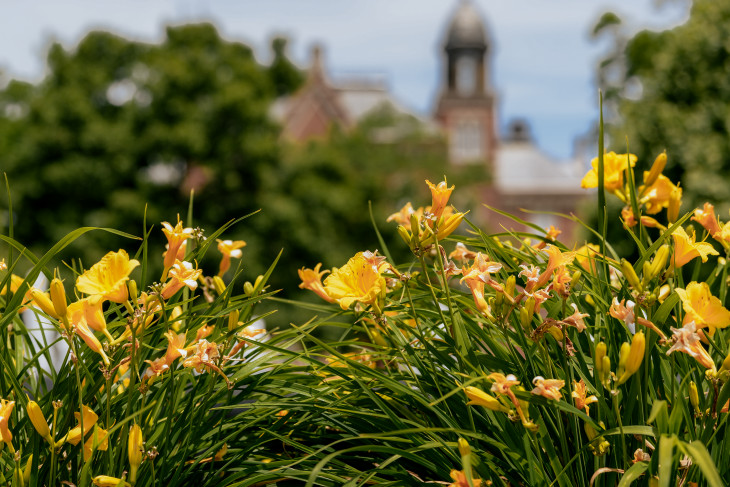 Timothy Joseph Allen '92 is the featured artist on an oil art paint company's website.
Jason Becker '04 is recognized in IBJ's 2021 Forty Under 40.
Devon Thompson Ebbing '97 isappointed to the Clark College Foundation board.
Devonne Inman Gorman '03 is appointed principal of Newark's Arts High School.
Sara Imhulse '00 is named city administrator of Westminster, Maryland.
Sydney Kopp '20 signs with the USV VIMODROM Baskets to play basketball in Germany.
The Mind Trust promotes Corrie Conner Lapp '99 to senior vice president of finance.
Samantha March '12 plays a role in launch of new app.
Tiffany Miller '18 wins competitive internship with the National Gallery of Art.
Lee Tenzer '64 is featured in an article about Tiger Pointe Golf Club.
Clinical therapist Rebecca Tenzer '02 is featured in WikiHow videos.
Joshua Thompson '04 is profiled in the Indianapolis Star.
Whether we are writing about the intellectual challenge of our classrooms, a campus life that builds leadership, incredible faculty achievements or the seemingly endless stories of alumni success, we think DePauw has some fun stories to tell.

101 E. Seminary St.
Greencastle, IN, 46135-0037
(765) 658-4416

News and Media