Some poetry lovers might say Joe Heithaus's work is out of this world. Heavenly. Otherworldly.
Come this summer, they'll be literally correct. "Silence," a sonnet written by the DePauw English professor is headed to the moon, part of a poetic payload arranged by Samuel Peralta, a physicist, entrepreneur and art aficionado who already has deposited some of his own written words there.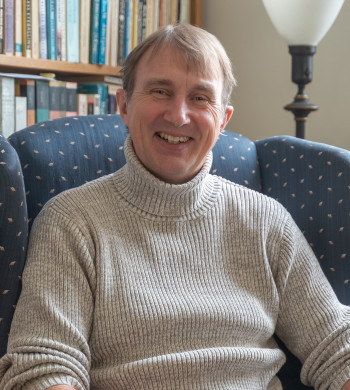 The poem will be etched on nickel microfiche, which should last millions of years, Peralta told Heithaus.
"Crazy?  It does really feel humbling and exciting," Heithaus said.
Peralta became aware of Heithaus and his poetry in a roundabout way. Heithaus has been friends with Joyce Brinkman, Indiana poet laureate from 2002-08, since their poems and those of three other "airpoets" were placed onto stained-glass windows in the new Indianapolis International Airport.
At least four years ago, as Brinkman recalled, she was surfing the web for stories about the heavens. "I've always loved the moon," she said. "I'm just so attached to the moon and the stars and looking at the sky."
She happened upon a story about Peralta's "Lunar Codex" project to send art – digitized paintings, music, novels and more – to the moon and she immediately emailed him, telling him she'd like to compile a poetry anthology for inclusion in his payload.
Silence. Until last month, when Peralta – apologetic for the delay – emailed Brinkman and took her up on the offer to create "The Polaris Anthology." Having already sent one payload to the moon, Peralta had arranged to send two more, and he was willing to include the poetry anthology in the third, tentatively scheduled for launch in summer 2023.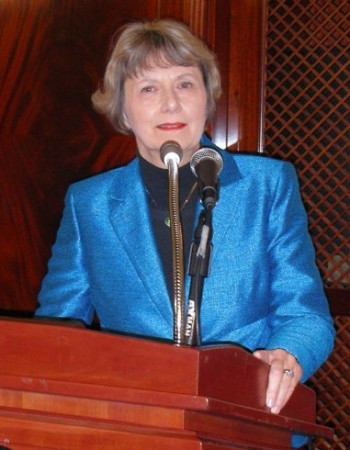 "I want this to be as diverse as possible," said Brinkman, whose goal is to have a poem from every country in the world. "Diverse in geography, diverse in culture, diverse in language … diverse in forms."
She realized the job was monumental, so she decided to split it into three volumes and recruited Heithaus and a Butler University professor to edit the other two. Heithaus is responsible for finding poets from Africa and Europe whose work is inspired by rock, water or air. Brinkman is handling North and Central America and Asia, and looking for poets who write about stars, the sun and the moon. The Butler prof is looking for poets from South America, Australia and Antarctica to write about ice, wind or fire.
"I'm happy to have (poems) that deal with the science of all this, but you might write a poem about your love life and it might come off of the word 'fire,'" she said. "The words are a jumping-off point. They're an inspiration point."
The hitch is that the editors are looking for submissions to be made by Feb. 15. After that, "we'll be doing targeted calls for the places that we've missed, maybe some forms that we think we ought to have in there."
Heithaus said he has connections with several poets in Africa, including some he met on a winter-term trip to Ghana in 2007, and already has received about 20 poems. He asked Emilie Prince '23 to vet the submissions not only because was she in his poetry class last term, but because she recently played the lead character, who was obsessed with stars, in the play "Silent Sky."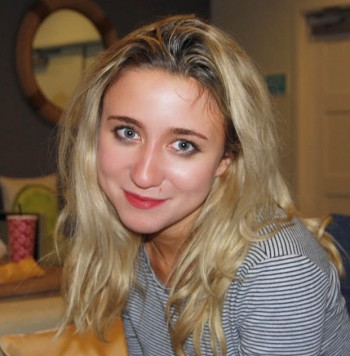 "Being involved with a project that will result in poems on the moon is, frankly, jaw-dropping," said Prince, who plans to submit her own poems for consideration. "… I am a student of poetry, and a student of space. My father, Joseph Allen ('59), an astronaut, traveled to space twice (on shuttles Columbia and Discovery). He inspired my love for space. Meanwhile, my mother, Laura Prince – photographer and art teacher – inspired my love for the arts. I always tell my incredibly STEM-oriented astronaut father it is poetic justice that he should have a poet for a daughter."
If all goes as planned, the anthology – etched on nickel microfiche – will be deposited into a "moon box" and attached to the Peregrine lunar lander, which was built by Astrobotic Technologies Inc., and launched – alongside a NASA rover – on a rocket built by SpaceX. 
As if this all weren't already the stuff of science fiction, Peralta reached out to Heithaus this week and asked him to submit three poems so one could be included in his second payload, scheduled for launch this summer aboard the Nova-C lunar lander built by Intuitive Machines. He had a little room left in a payload that already includes a poem on which Brinkman collaborated.
Peralta selected "Silence," which originally appeared in Heithaus's 2012 book "Poison Sonnets." Heithaus said he agreed that it was the most appropriate of the three, "in terms of it being on the moon in that profound silent space."
At 14 lines, the poem takes the form of a sonnet, "but it is in what I might call 'broken couplets,'" Heithaus said. "Each line rhymes, but the form breaks the couplets."
Silence
No such thing really.  No pitch black either.
Right now, some ringing in my ear, some air
moving through a duct and outside
birds, cicadas, while dry leaves slide
across pavement.  And even in the dark there's light.
As a boy, alone in a room, scared of the night
I'd stare at that line beneath the door
knowing in the hall my mother's
footsteps and my father's voice were near.
But now I sometimes want to live there
in some silence, some deep black
space of my own invention where I go back
to some conjured beginning before I uncurled
from my mother's womb, before words, before the world.
Moon photo by NASA. The Galileo spacecraft took the image on Dec. 7, 1992, on its way to explore the Jupiter system in 1995-97. 
Whether we are writing about the intellectual challenge of our classrooms, a campus life that builds leadership, incredible faculty achievements or the seemingly endless stories of alumni success, we think DePauw has some fun stories to tell.

News media: For help with a story, contact:

Bob Weaver, Senior Director of Communications.
bobweaver@depauw.edu.