DePauw receives Lilly Endowment grant for summer camps for high schoolers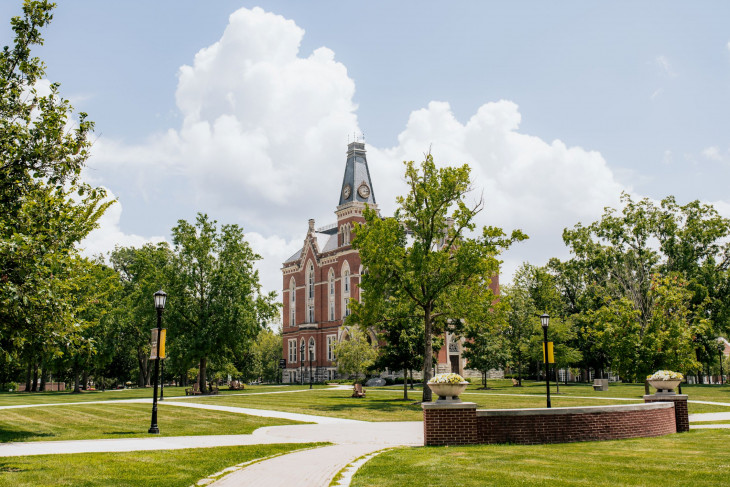 DePauw University has received a grant of $1 million from Lilly Endowment Inc. through its initiative, Indiana Youth Programs on Campus.
The grant will fund summer camp experiences for up to 1,000 rising 10th-12th graders each summer for three years, beginning next summer.
Lilly Endowment designed Indiana Youth Programs on Campus to help Indiana colleges and universities engage youths in high-quality, on-campus enrichment programs that enable them to envision college in their future. 
"By supporting these efforts, we hope that more young people in Indiana will experience what it's like to be on a college campus and take part in meaningful programs that can help prepare them for success in college," said Ted Maple, Lilly Endowment's vice president for education. "It is our belief that these programs will not only add to the academic enrichment of young people but also inspire them to see higher education institutions in Indiana as part of their plans for life after high school."
DePauw's camp is intended to introduce Indiana youths to the university's liberal arts experiences; foster students' confidence in their problem-solving abilities; enhance their college-readiness skills; and increase the number of students who consider DePauw and other Indiana colleges and universities.
The university is partnering with the Center for Leadership Development; DREAM Alive Inc.; Elevate Indianapolis; and Starfish Initiative to create the camp, which will give campers a flavor of the residential liberal arts experience and demonstrate DePauw's multidisciplinary approach to critical inquiry, team collaboration, experiential learning and problem-solving.
"Lilly Endowment's generous investment in DePauw University's work to introduce Indiana students to our beautiful campus is inspiring," President Lori White said. "DePauw puts a high priority on making sure bright, talented and diverse students from across the state of Indiana understand the value of a liberal arts and sciences education. Students involved in the DePauw camp experience will come to campus to grapple with difficult problems, design new technology and learn new skills. Lilly Endowment's investment in our vision ensures DePauw can have an even greater impact on the future of higher education in the state of Indiana."
During a two-day, one-night experience, DePauw campers will select a course of interest from one of six themes: arts and performance; business and leadership; College 101; create and innovate; equity, sustainability and social change; and STEAM – science, technology, engineering, art and mathematics.  Each course will mirror a typical class at DePauw in which a faculty member leads students in small group discussions and project-based learning, with the goal of improving students' problem-solving skills. DePauw students will be mentors.
Lilly Endowment launched the initiative in part to respond to the significant decrease in the number of Hoosiers pursuing higher education degrees. In 2015, 65% of Indiana high school graduates were going straight to college. The college-going rate has dropped steadily since. In 2020, only 53% of Hoosiers were attending college the year after high school. Goals for the initiative include increasing the number of Indiana youths who obtain valuable postsecondary degrees and credentials and to help schools strengthen how they recruit students, especially students who have been traditionally underserved by higher education institutions.
Whether we are writing about the intellectual challenge of our classrooms, a campus life that builds leadership, incredible faculty achievements or the seemingly endless stories of alumni success, we think DePauw has some fun stories to tell.

101 E. Seminary St.
Greencastle, IN, 46135-0037
(765) 658-4416

News and Media