Faculty and staff news roundup - April 27, 2021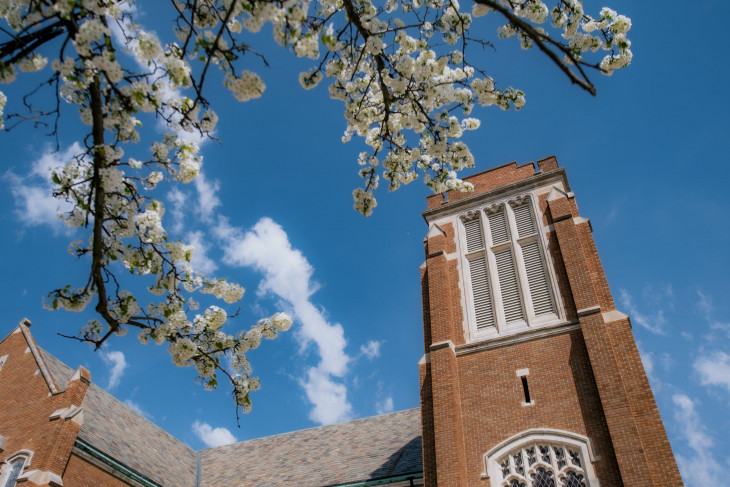 Eugene Gloria, an English professor and the John Rabb Emison professor of creative and performing arts, was an artist-in-residence for two weeks in April at Ragdale, an artists' community in Lake Forest, Illinois. In addition, two literary journals are publishing Gloria's poems this month: "José Rizal Walks a Mile to 'In-A-Gadda-Da-Vida'" and "Galileo" will appear in Jet Fuel Review and "Rizal Walks Along the Foxgloves" will appear in Tomas.
Derek Ford, assistant professor of education studies, and his student Masaya Sasaki '21 contributed a chapter, "Listening Like a Postdigital Human: The Politics and Knowledge of Noise," to the book "Postdigital Humans," published by Springer. The chapter was the result of their research project last summer.
Carol Smith, chief information officer, was interviewed by EdTech Magazine for "Higher Education Gets a Crash Course in Online Event Planning," which was posted April 21.
Deborah Douglas, Eugene S. Pulliam distinguished visiting professor of journalism, wrote an opinion piece, "The problems with policing are vast. Ending qualified immunity should be just the start," that appeared in the Washington Post April 22.
Jeff McCall, communications professor, was quoted April 21 by KTHR radio in "Trust In Media Is At An All-Time Low."
Whether we are writing about the intellectual challenge of our classrooms, a campus life that builds leadership, incredible faculty achievements or the seemingly endless stories of alumni success, we think DePauw has some fun stories to tell.

101 E. Seminary St.
Greencastle, IN, 46135-0037
(765) 658-4416

News and Media