Musical theatre minor to be offered in fall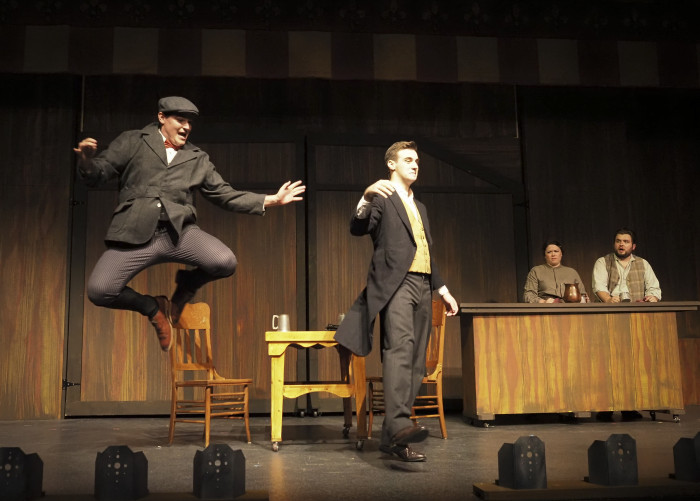 Students interested in musical theatre may minor in it beginning in the fall.
Four variations of the minor will be available: for voice and instrumental majors in the DePauw School of Music and for theatre and other liberal arts majors in the College of Liberal Arts.
The minor is the result of a collaboration by the School of Music and the Department of Communication and Theatre, which have cosponsored multiple productions since 2011. The university presents a fully staged musical every year.
"Having worked at many different institutions, I can say from experience that the full collaboration between theatre and music at DePauw is exceptional," said Tim Good, professor of communication and theatre. "The introduction of this curriculum in musical theatre solidifies the foundation of that collaboration, which works for the benefit of all DePauw students, past, present and future. It's also a way for the faculty to nurture our own lifelong learning, to model the expectations we have of our students."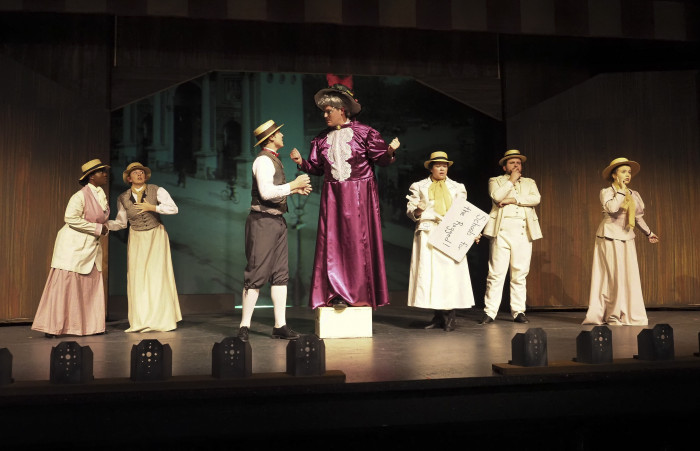 Kerry Jennings agreed. "We are so excited about starting the minor in musical theatre at DePauw," said Jennings, associate professor of music, voice area coordinator and director of DePauw Opera. "The School of Music has a long history of working collaboratively with theatre, and this minor not only validates our collective work on a curricular level, but it opens up so many possibilities for current and future students across the entire campus."
Said Steven Linville '06, part-time assistant professor, director of productions and music director for the fall musicals: "As an alum with degrees in music and minors in theatre and opera – and whose heart is in musical theatre – I view this as an amazing opportunity for DePauw students.
"It's incredibly important for students to have solid training in classical technique and to be able to translate that into musical theatre. This means our students can have long and healthy careers. Even more exciting is the opportunity for liberal arts students universitywide to be able to participate in music in an even wider capacity. This will truly create well-rounded performers prepared to find careers in a changing musical landscape."
More information about the minor in musical theatre, as well as upcoming productions, can be found here. (Photos by Linda Striggo are from the September 2019 production of "A Gentleman's Guide to Love and Murder.")
Whether we are writing about the intellectual challenge of our classrooms, a campus life that builds leadership, incredible faculty achievements or the seemingly endless stories of alumni success, we think DePauw has some fun stories to tell.

Need to be connected to a faculty expert or have questions about what's happening on campus? Connect with us here.

101 E. Seminary St.

Greencastle, IN, 46135-0037

(765) 658-4286