More than likely, the Class of 2024 will go down in history as the first group of students to enter college during a worldwide pandemic.
But DePauw's Class of '24 – all 397 members – has a lot of other distinctions:
Eighty-eight of them are first-generation college students; 84 are legacy students – that is, a relative attended DePauw. Eighty-seven are domestic students of color.
They come from around the globe; the class boasts 80 international students from 15 countries.
They also come from nearby. Sal Martoglio lives about a half mile from campus.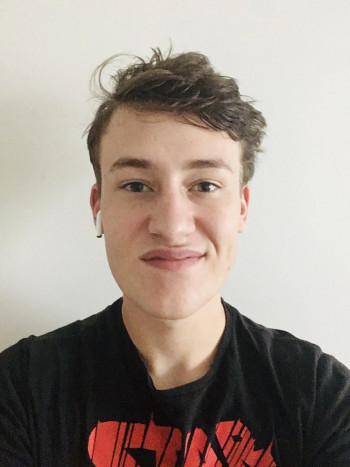 "I grappled with DePauw's location for a while," he said. "To me, college is in part about leaving your comfort zone, so I definitely picked DePauw in spite of its location.
"I really enjoy the liberal arts education, namely small classes and a variety of subjects. What made DePauw stand from the other liberal arts colleges was the Honor Scholars Program."
The son of Richard Martoglio, associate professor of chemistry and biochemistry, is considering biochemistry as a major, but also political science or communications.
The class members are smart, with eight valedictorians and two salutatorians among them. The average high school GPA is 3.76; the average ACT is 26; and the average SAT is 1230.
They are leaders: 82 members of the class were captains of their high school athletic teams and three are Eagle Scouts.
Spencer Boyd of Cincinnati was in eighth grade when he and two friends started a nonprofit organization with the goal of "giving children in less fortunate areas a fresh pair of shoes to wear to give them the same sense of self pride and self-confidence we feel when we get a new pair of shoes."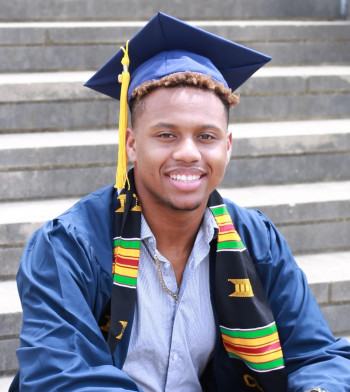 Since then, the organization has sent 7,000 pairs of shoes to children all over the world.
"I chose DePauw because there were too many great opportunities to pass up like the Management Fellows Program and Bonner program," he said. "The campus is beautiful and I felt at home during my visit last year and all the signs were pointing to yes."
And they are accomplished. Already.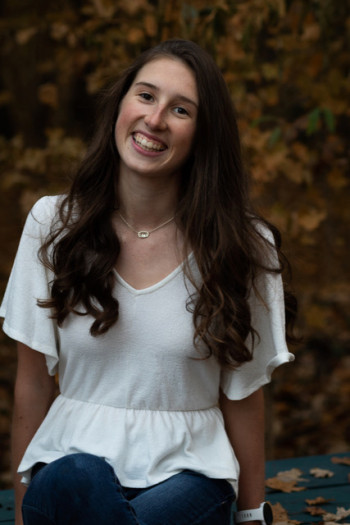 Meredith Sierpina of Louisville was her age group's bronze medalist in the 2018 USA Cycling Cyclocross National Championship. She'll continue training 40 or more hours a week so she can return to cycling events when they resume post-pandemic, and also run cross country for DePauw.
"I had my heart set on a school in Massachusetts," she said, until a DePauw cross country coach urged her to consider DePauw. "Coming on campus and meeting the students/team, I never looked back," the management fellow said by email. "I could see myself in the classrooms working with my peers and running for DePauw."
Whether we are writing about the intellectual challenge of our classrooms, a campus life that builds leadership, incredible faculty achievements or the seemingly endless stories of alumni success, we think DePauw has some fun stories to tell.

101 E. Seminary St.
Greencastle, IN, 46135-0037
(765) 658-4416

News and Media