Newspapers led Troy Cummings '96 into his career as a prolific children's book author and illustrator.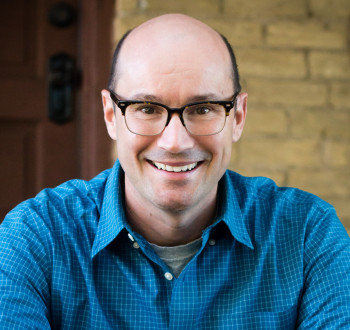 Practically as soon as he could hold a pencil, he was copying the Peanuts comic strip and creating stories of his own. Later, he worked at The DePauw student newspaper to hone his illustration and graphic design skills.
In between, as a fifth grader, his school librarian handed him "The Phantom Tollbooth." "I loved the story and the illustrations and read it a million times," he said. "I remember seeing those names on the cover" and realizing he could aspire to a job involving writing and illustrating.
After graduation, he worked on the Chicago Tribune's first website. "I probably could have stayed in newspapers," he said. "It's a really fun place to work."
Instead, he began taking on illustration and graphic design projects and soon was a full-time freelancer who continued to develop his ideas for children's picture books. He sent out dozens of book proposals, acquiring a stack of rejection letters pointing to ways he could improve. Eventually, he landed an agent, and his first book was published: "The Eensy Weensy Spider Freaks Out!"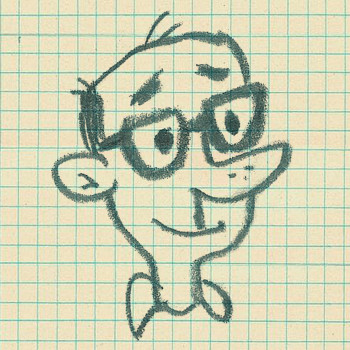 More than 50 books have followed. Cummings's successes include his three Arfy books, starting with "Can I Be Your Dog?" He is in talks with a publisher to do a series of young reader books about Arfy, who is based on his childhood pet. He also has written two series of illustrated chapter books: "The Notebook of Doom" and "The Binder of Doom."
He typically spends around three to four months on a book. With picture books, he creates a dummy, including the full manuscript and digitally created illustrations. With chapter books, he starts with a title and an outline. He ships off a completed manuscript to his agent, who provides notes; Cummings revises it and his agent shops the book to potential publishers.
His characters typically "have a big problem, or they want something and it can be something small but it needs to feel like it's really big, emotionally big to the character," he said. He likes to include surprises or mysteries for readers to solve or inspire them "to go out and do stuff." At some of his public appearances, readers will show up with notebooks full of monsters they've designed or dressed like his characters.
Because of the long production time – up to three years from pitch to publication –  "I'm usually juggling multiple books at a time … doing some rough sketches for one book and final art for another book and then writing the text for a third book," he said.
DePauw Magazine
Spring 2022
A GATHERING PLACE FOR STORYTELLING ABOUT DEPAUW UNIVERSITY
Whether we are writing about the intellectual challenge of our classrooms, a campus life that builds leadership, incredible faculty achievements or the seemingly endless stories of alumni success, we think DePauw has some fun stories to tell.

News media: For help with a story, contact:

Bob Weaver, Senior Director of Communications.
bobweaver@depauw.edu.