Erin Wicks '11 wanted so badly to be a book editor that she willingly took a few steps down the professional ladder to get that opportunity.
She had been hired as an e-book rights assistant at HarperCollins Publisher soon after her graduation from DePauw; within three years she was a producer of audiobooks, including the Grammy-nominated "Yes Please" by Amy Poehler. But when a friend told her he was leaving his job as assistant to a renowned book editor, "I just thought I would always regret it if I didn't see what editorial was all about."
She got the job, and the accompanying pay cut. But it paid off. "It's very much a mentorship industry," she said. "That's how I learned how to be an editor, how to do all of the other things in my job that you don't normally think of when you think of what a book editor does."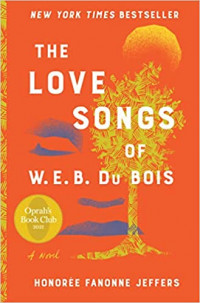 She started climbing the rungs again until she became a full-fledged editor at Harper, the publisher's flagship imprint, where she acquired and edited books for the last three years. Among them was "The Love Songs of W.E.B. DuBois" by Honorée Fanonne Jeffers, an 816-page epic that landed on more "best of the year" lists than any other novel in 2021.
On Feb. 1, she moved to Zando, an independent publisher founded in 2020 that leverages the marketing clout of "influencers," such as musician John Legend and Gillian Flynn of "Gone Girl" fame. Wicks is a senior editor there.
"As the editor, it's your job to be bringing in the books, setting the vision for publication and seeing the whole thing through," Wicks said. "When you're an editor, you're wearing so many different hats."
She courts agents "so they understand my tastes and I can get in strong submissions," she said. Wicks's taste in books is her "value as an editor." She is especially interested in publishing authors who write from perspectives underrepresented in the marketplace.
When a book interests her, she calls the author to make sure they're a good match and warns that "I am a very hands-on editor." If the fit is good, she pitches the book up the chain of command, suggesting how much the company should bid at auction, the way most books are sold these days. If she acquires the book, she works closely with the author to develop its structure, characters and plot, conducting as many as eight rounds of edits and ultimately homing in on individual word choices and sentence placement (but leaving grammar to the copy editors). Her edits of "Love Songs" took two years, and she often is editing four or five books at once.
Twelve months before publication, Wicks launches the book to the whole company, seeking to enlist marketers and publicists who will be as enthusiastic about the book as she is. She writes retailers' copy and suggests a cover idea, then participates in a team that selects the final choice. She also acts as a liaison to the production team "to make the actual book happen."
At its best, Wicks said, her relationship with an author is "deep and beautiful and meaningful. … My dream is to be the kind of editor that publishes my authors throughout their careers, and really develops those relationships."
DePauw Magazine
Spring 2022
A GATHERING PLACE FOR STORYTELLING ABOUT DEPAUW UNIVERSITY
Whether we are writing about the intellectual challenge of our classrooms, a campus life that builds leadership, incredible faculty achievements or the seemingly endless stories of alumni success, we think DePauw has some fun stories to tell.

News media: For help with a story, contact:

Bob Weaver, Senior Director of Communications.
bobweaver@depauw.edu.