Leaders the World Needs
is a regular feature of DePauw Magazine, which is published three times a year.
During the summers when she was in high school, Sue Anne Starnes Gilroy '70 filled in when Crawfordsville Mayor Will Hayes Jr.'s secretary went on vacation.
"That's where I saw public service modeled," she said. "That's when I first saw the value of government in people's lives. Solving problems. Making their lives better. That was the chord that was struck."
Several years later, the speech and English teacher-in-training realized, while student teaching in her senior spring term at DePauw, that "it was not my gift." She called Hays "to say I think I want to go into public service. And that's when he said, 'Well, there's a young new mayor in Indianapolis with whom I've become friends, and I think I can get you an interview with him.' And that's how it all began."
That mayor was Richard Lugar, who would hire her to connect with neighborhood associations and encourage new ones and promote her to run the parks department. Later, during his 36-year tenure as a U.S. senator from Indiana, he lured her back into public life after her 11-year-old daughter died of cancer in 1989. 
"I was looking for a life after that, a life of service, really," Gilroy said. "You think back: Why did I make all these decisions? I think she had a big role in that. How do I continue to live in a way that's giving back and has purpose? It all just sort of fit."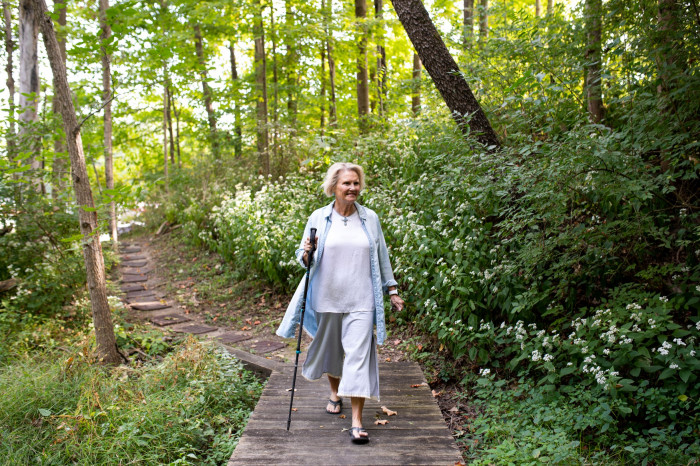 At the time, Lugar had been criticized for focusing on international affairs instead of Indiana, so Gilroy's goal, she said, "was to make him local." She and a posse of experts traveled the state, visiting every county on Lugar's behalf. A side benefit: "I had a statewide profile."
Republican operatives noticed. They urged her to run for secretary of state in 1994; recognizing the value of her statewide exposure, she said yes. She won, then won again four years later. The party leaders saw a winner, and they asked her to run for Indianapolis mayor in 1999.
"Local government was my real love," she said. "I just loved the idea of that, and I had experience in that. So I just thought, this is it. As we got into the campaign, it was clear that there were a number of things that were not falling into place. It was a slog, the whole thing. I can say that never have I for a period of time gone flat out – physically, emotionally, intellectually, spiritually. It was an experience unlike any other I've ever had.
"I was disappointed that I lost. … It took me some time to get over it." She took up golf, and the game became "a symbol of how I worked through that loss."
She also shifted her career to the nonprofit world. After completing her term as secretary of state, she became director of advancement at the then-fledgling University High School in Carmel, then vice president of development and executive director of St. Vincent Foundation, where she raised nearly $100 million in 12 years.
These days, she has retired from daily work, but is a member of the State Ethics Commission.
"When I talk about purpose," she said, "that's one of the things I'm doing to say I'm still in the game."
DePauw Magazine
Fall 2020
A GATHERING PLACE FOR STORYTELLING ABOUT DEPAUW UNIVERSITY
Whether we are writing about the intellectual challenge of our classrooms, a campus life that builds leadership, incredible faculty achievements or the seemingly endless stories of alumni success, we think DePauw has some fun stories to tell.

News media: For help with a story, contact:

Bob Weaver, Senior Director of Communications.
bobweaver@depauw.edu.