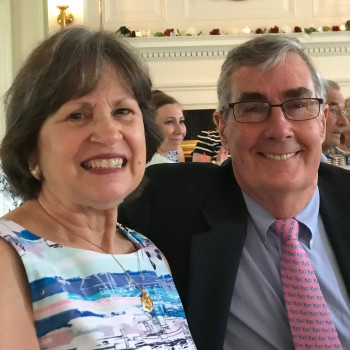 He's a retired pediatrician who loves the Boston Red Sox and classical music. And his varied passions were recognized and developed by professors at DePauw University.
"English professor Edna Hayes Taylor took a real interest in me," says Russ Sylvester '69. "She found out about my love of sports and my interest in becoming a doctor, and she encouraged me to write my essays and term papers on topics related to sports and medical history. She mentored me and followed my progress through my four years."
Taylor, whose own son was a sports writer for the Indianapolis Star, even occasionally invited Sylvester to her home to discuss an assignment over coffee or tea and baked goods. "My freshman year," he says, "Dr. Taylor was a little bit of home away from home."
Sylvester's priority in college was to get the education and grades necessary to get into medical school and pursue his dream of becoming a pediatrician. "Because of my intense academic focus, many of my most important experiences at DePauw revolved around learning and the outstanding opportunities for interaction with professors," he says.
Some of those memorable opportunities include classes with literature professor Bob Sedlack, which "went a long way to broadening my horizons, really teaching me to think and improving my classroom participation and interaction," Sylvester says, adding that he enjoyed getting reacquainted with Sedlack on campus at his 25-year and 50-year class reunions.
Sylvester's love of science grew exponentially in biology classes with professor Charles Mays, who managed to make classroom and laboratory learning fun. Years after Sylvester graduated, he continued to correspond with Mays about the professor's scientific research related to environmental effects of passive smoke. Sylvester says music appreciation with professor Dan Hanna was one of the most worthwhile courses he took during his four years because "it afforded me the opportunity to develop a love of classical music."
Outside of his coursework, Sylvester enjoyed being a regular member of the congregation at Gobin Memorial United Methodist Church. "I left behind a recently widowed mother and younger sister in August 1965 when I headed with a cousin from Massachusetts to be dropped off at DePauw University, sight unseen, so finding a supportive Christian family was important for me," he says.
After graduating with a degree in pre-medical science as a member of Phi Beta Kappa from DePauw, Sylvester went on to earn a Master of Public Health from Tufts University and a Medical Doctorate from Northwestern University School of Medicine. He retired in 2018 from Unionville Pediatrics in Connecticut after 46 years of practice.
"The variety and quality of my liberal arts education prepared me well for success in my medical profession and life in general, fostering a caring attitude and vital communication skills," Sylvester says. Today, he still follows the Red Sox, listens to classical music, enjoys hiking and other outdoor pursuits with his family, including his wife and two adult daughters – an advanced nurse practitioner and a social worker.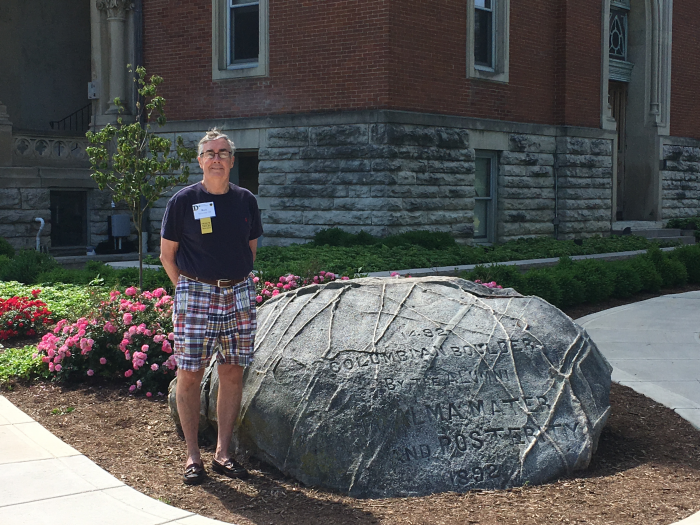 He also has remained involved with DePauw, attending his 10-year reunion on campus and reunions every five years since his 25th. "Lifelong friendships developed at DePauw are a treasured part of my personal life. Roommates and friends and their wives have also become my wife's friends. We get together at Alumni Reunion Weekends, attend weddings and children's weddings and even travel cross-country to visit," he says.
The Sylvesters have contributed yearly to The Fund for DePauw for most of his alumni years and recently decided to commit part of their estate to DePauw. "I want to give back in honor and in memory of the many outstanding mentors and professors I had at DePauw and with appreciation for the education DePauw provided me," he says.
Those interested in learning more about planned giving may contact Eric Motycka, director of legacy and estate planning, at 765-658-4216 or ericmotycka@depauw.edu.