Information Technology Associates Program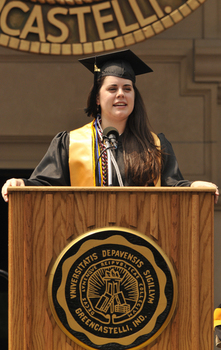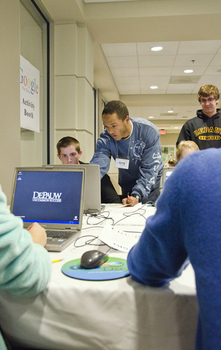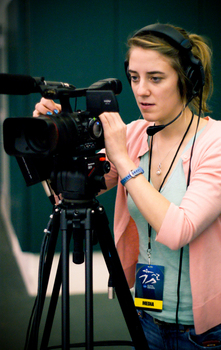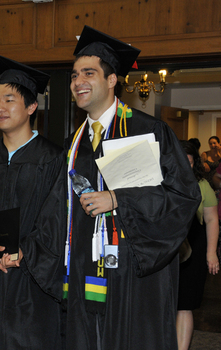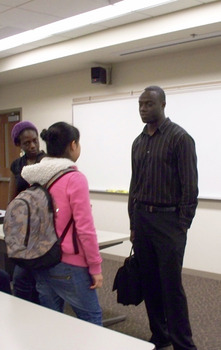 ITAP provides DePauw students with a unique opportunity to hold on-campus internships centering on technology and leadership for four years in a liberal arts setting to prepare them for success after graduation.
ITAP Defined
ITAP is a highly selective internship program providing a singular experience that blends a traditional liberal arts education with cutting-edge experiential learning in an academic environment. In addition to technological skills, ITAP internships enable the building of skills that are part of a liberal arts education, such as critical thinking, analytical reasoning, problem solving, and communication skills among others. ITAP is not a work study program.
After a first year of training, students apply for internships that interest them in academic or administrative departments across campus.
Since training is provided, beginning interns do not have to start the program knowing everything about technology nor plan to be a computer science major.
ITAP is for students with any major or career interest. Interns can customize the ITAP experience to complement their academic and professional goals. ITAP graduates leave DePauw prepared for success in a twenty-first century world with technological fluency within their chosen fields.
For the positions' level of responsibility, ITAP students are paid for an average of 8-10 hours per week ($8.00/hour for apprentices and $8.50 for associates).
Internship examples include Digital Art Researcher, Sustainability Web Site Editor, iPhone Application Developer, Digital Video Production Assistant, Digital Music/Recording Specialist, Strategic Communications Intern, and Instructional and Learning Services Student Director among others.
Interested in joining ITAP? Visit our application page.