Tenzer Technology Center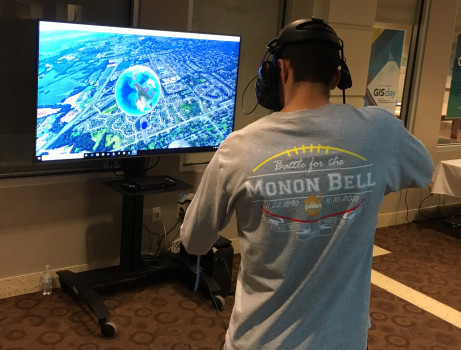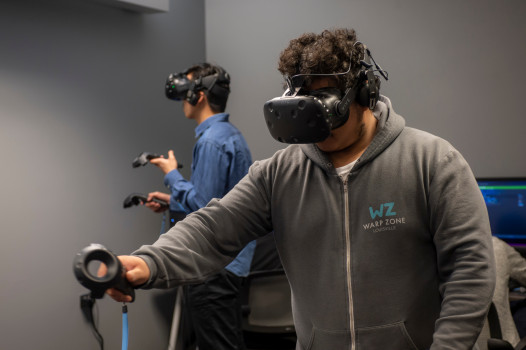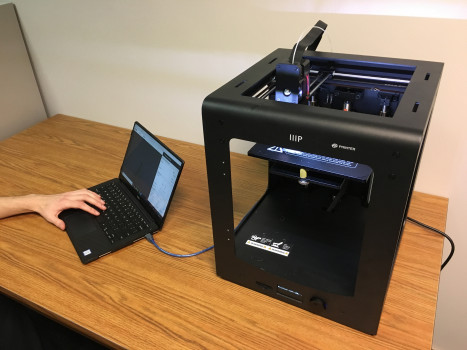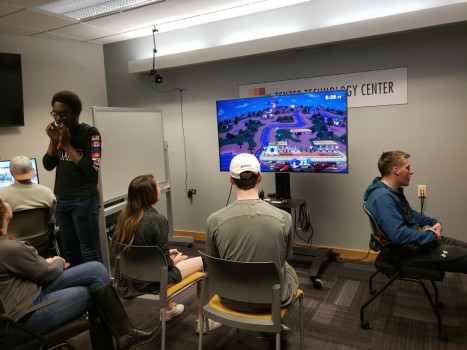 Providing the DePauw community with resources and opportunities that help students increase their technology literacy
UPDATED August 1, 2021
Due to the closure of Roy O. West Library, the Tenzer Technology Center is now temporarily located in Julian 300, and its director and assistant director are located in Julian 324 and Julian 318, respectively.
As one of DePauw's distinctive leadership centers, the Tenzer Technology Center is a high-tech collaborative space where students from all disciplines enhance their technology literacy to support their personal and career aspirations and prepare to work and live in a diverse and global world. The Center and its personnel are located in the Roy O. West Library; its facilities, programs and services are available to the entire DePauw community. The Center is the cornerstone of the Tenzer Technology Initiative.
THE TENZER TECHNOLOGY INITIATIVE
The Tenzer Technology Initiative strives to ensure every DePauw student is comfortable and confident leveraging technology. In addition to the physical Center, it provides experiential and co-curricular learning opportunities such as internships, workshops and contests; facilitates faculty to innovate and incorporate technology into their pedagogy in a way that encourages students to develop or improve their technology skills; maintains an external network that shares and supports its vision and are able and willing to help; and administers the Information Technology Associates Program (ITAP).
Learn More About the Initiative and its People
The Information Technology Associates Program
The Information Technology Associates Program (ITAP) provides internship-quality opportunities for students to expand their technology and professional skills. ITAP students work in selected on-campus jobs and projects involving technology. The program is open to students of any major, and ITAP interns gain valuable professional communication, technology, and leadership skills that are essential to any career path.
Last Update: 8/1/2021